10 Most Expensive DELETED Movie Scenes Ever
8. The Raid 2's Gang War Scene Cost...Around $270,000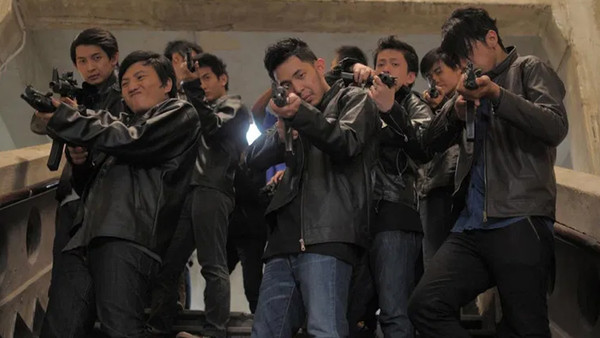 Gareth Evans' original martial arts masterpiece The Raid was made for a mere $1.1 million, but off the back of the film's surprise success, the sequel was given a sizeable $4.5 million to play with.
This allowed Evans to ramp up the ambition of the movie's set-pieces, resulting in the final cut of the film boasting an epic 150-minute runtime. But Evans actually filmed considerably more than that, ultimately having to cut a lengthy and elaborate deleted scene called "Gang War" due to pacing reasons.
The bloody shootout required hundreds of extras, and with its action-centric focus, took six days to film out of the approximately 100-day shooting schedule.
Though Evans has simply stated that the scene cost "a f**k load to make," we can estimate from the shooting time that it used up around $270,000 of the budget, and so for a film as inexpensive as this, it must've been absolutely agonising not to include it in the final movie.