10 Most Hotly-Anticipated Historical Films Still To Be Released In 2015
From Cold War thrillers to Steve Jobs' biopic, history lovers still have a stellar year ahead.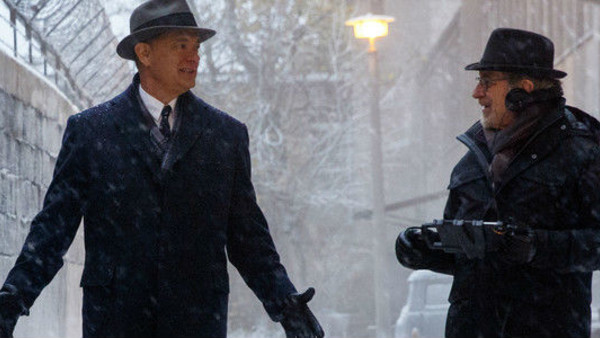 From "Schindler's List", to "The King's Speech" and "Braveheart", there have been some brilliant - and, unfortunately far-too-often, terrible - historical, biographical and political films released down the decades. What exactly makes a classic historical film "great" is exceptionally hard to pinpoint. Although history aficionados can often by nitpicky about factual accuracy and the like, the majority can forgive mistakes and the use of artistic licence if a film still tells a dramatic, fascinating and largely-truthful story of the events that occurred. Films such as "Titanic" and "Shakespeare in Love" were adored in Hollywood but lambasted by history boffins for their factual inaccuracies and failure to adequately depict dramatic and important historical events. Thankfully, 2015 still has plenty of historical offerings which have yet to be released and that should whet the appetite of all those people who love watching the dramatic re-telling of past events. From Cold War thriller "Bridge of Spies", to "Legend" which tells the story of the notorious gangsters the Kray twins, and to "The 33" which depicts the dramatic events of the Chilean mine cave-in and those who were subsequently trapped for weeks on end, 2015 promises to be a stellar year for history-film lovers. Here are the 10 most hotly-anticipated historical, biographical and political films still to be released in 2015.