10 Most Nerve-Wracking Scenes In Non-Horror Films
9. Willy Wonka And The Chocolate Factory - Tunnel Of Hell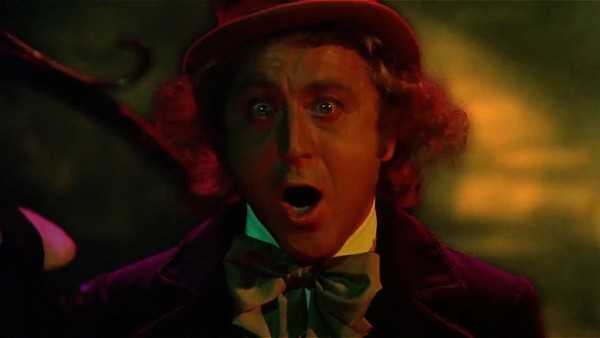 When one thinks of Roald Dahl's magical children's novel and its first adaptation, they're reminded of the lovably strange and inventive design of the Oompa Loompas, the catchy tunes that - to this day - wind up in car commercials, the loving relationship between a grandfather and his grandson and Gene Wilder's earnest, whimsical turn as the owner of the chocolate factory.

At least, that's mostly what we remember. There's really no erasure of the Tunnel scene, or the other rather horrifying things that occur to the possible future owners of the business. Dahl himself was certainly no fan of turning the minor character of Slugworth into a corporate spy in order for the film to have a villain, and it's the mystery of Slugworth's actual purpose that leads to the tunnel.
It starts off innocent enough, with Wonka leading his guests onto a boat and through a hypnotic tunnel. Then the Wilder begins his unhinged slam poetry, as hypnotic imagery of corporate sabotage and 2001-esque lighting effects start to put his passengers on edge. What's even more unnerving is how everything after the ride goes back to normal, as if nothing happened. Back to the show!