10 Most Paused Lord Of The Rings Moments
Who hasn't freeze-framed Bilbo going nuts in The Lord of the Rings?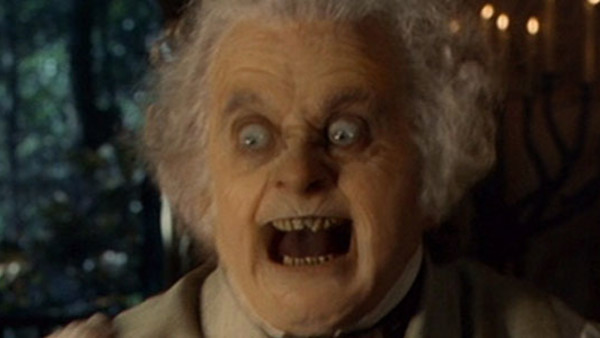 In the late 1990s, New Line Cinema agreed to adapt one of the most beloved book series of all time, The Lord of the Rings, into a movie trilogy. For some reason, studio executives thought the best person to headline this staggering project was B-list horror director, Peter Jackson.
Despite never working on a big picture before, the Kiwi filmmaker surpassed everyone's expectations, forging one of the most celebrated film franchises ever. The Lord of the Rings isn't just a success. It made motion-capture in movies commonplace. It allowed the world to take the fantasy genre seriously, leading to other franchises like The Witcher or Game of Thrones getting green-lit. It also broke the spell that the third entry in a series has to suck.
Coming up to its 20-year anniversary, the hype for JRR Tolkien's magnum opus refuses to die down. The adaptation's influence is so powerful, there are die-hards that obsess, not over certain characters or key scenes, but specific frames. Whether it's because of a mistake, a cameo, or an awesome shot, there are some moments that viewers tend to freeze-frame on. (And considering the nine-hour trilogy is composed of approximately 12,960 frames, there is A LOT to look at.)
10. Gimli's Obvious Body Double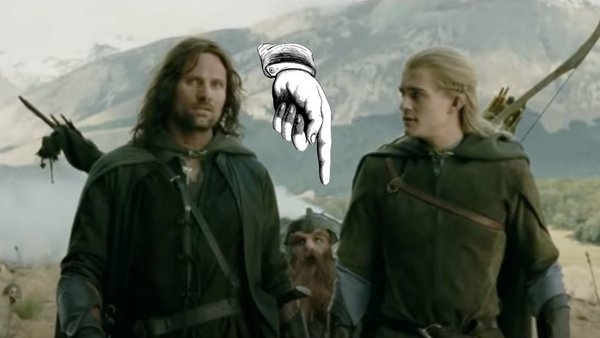 In The Lord of the Rings, Jonathan Rhys-Davies portrays the dwarf, Gimli. Since the Welsh actor stands 5ft 9, his height is concealed through the franchise with trick photography and a dwarf stunt double. Even when a double is portraying the character, it's hard to notice since Gimli's face is obscured by his helmet and thick beard.
However, there is one shot in The Two Towers where Rhys-Davies' double stands out like an oliphaunt. After Aragorn, Legolas, and Gimli learn that Merry and Pippin escaped from the Uruk-Hai, they discover the hobbits found shelter in a forest. Reaching the edge of the woods, Gimli ominously declares their comrades have stumbled upon the Ent-inhabited Fangorn Forest.
As soon as Gimli says this, we cut to a shot of the three of them, where the dwarf is unmistakably portrayed by someone who is not Jonathan Rhys-Davies. The camera lingers on this shot for a few seconds, making the stunt double all the more obvious. What's more bizarre is that the shot is so simple, it's a wonder why the director didn't just use Rhys-Davies rather than relying on an obvious double.