10 Most Paused Zombie Horror Movie Moments
They're coming to get you, reader!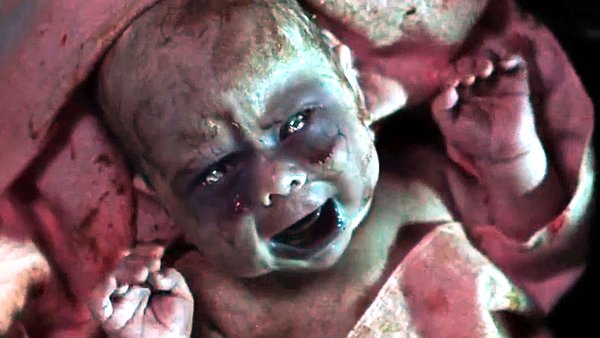 There are numerous reasons why zombie movies are exceedingly popular.
For one thing, they inherently (and often simultaneously) tap into our greatest fears and curiosities regarding death, rebirth, religion, science, and the innate savagery of humanity. In the best cases – such as 1978's Dawn of the Dead and 2002's 28 Days Later – such films even deliver tangible and timeless allegories about real-world issues.
On a more superficially entertaining note, they provide plenty of jaw-dropping make-up effects, blood-curdling scares, and – let's be honest – fun mixtures of over-the-top gore, salacious nudity, and tension-breaking humour to truly give us the most bang for our buck.
Of course, many are also full of standout scenes that can only be appreciated completely if viewers stop for a bit to take everything in. That's precisely what the following list aims to acknowledge. Whether for their grand scope, technical complexity, or pure visceral excitement, here are ten of the most paused zombie horror movie moments of all time.
10. Till Death Do Us Part - Dead Snow 2: Red Vs. Dead
The original Dead Snow was a splendid hodgepodge of horror and comedy with a fundamentally likeable premise: a ragtag group of Norwegian students face off against a troupe of supernatural Nazi zombies in wonderfully zany and explicit ways. Understandably, it quickly became a cult classic that demanded a continuation ASAP.
Enter 2014's Dead Snow 2: Red vs. Dead, which sees the sole survivor of the previous film, Martin, still fighting and fleeing from his foes with the help of some American zombie hunters. It's a great bit of fun, and it lovingly adheres to the traditional sequel template of upping the ante in virtually every way.
Nowhere is this more evident than at the end. After Martin and his team defeat the Nazi regime – including returning commander Standartenführer Herzog – and are cleared of potential murder charges, Martin goes to the church where Hanna (his lover who died in the previous picture) is buried. As Bonnie Tyler's "Total Eclipse of the Heart" plays, he resurrects her and then they kiss before having sex in his car.
It's a brief clip, but undoubtedly one whose ingratiating grossness and absurdity can't help but mystify, disgust, and amuse onlookers in equal measure.