10 Most Shocking Snubs In The 2022 Oscar Nominations
These big names will not be thanking The Academy this year.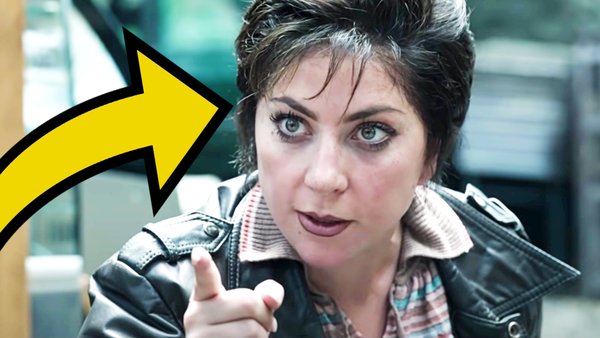 It's that time of year again! That time when ordinary cinema-goers suddenly take an interest in black and white kitchen sink dramas; when Google searches for the word "cinematography" go through the roof; and when Meryl Streep clears her calendar because she knows that she's going to be doing something at least three times a week. In other words - it's Oscar season!
The 2022 Academy Award nominations are in and with films like The Power of the Dog, Belfast, and Dune leading the charge, the film world is abuzz with anticipation over who will go home with the statues. However, for some of those working in the biz, Oscar season is a time of bitter disappointment as the movie they worked so hard on doesn't even get a look in.
To not win an Oscar is one thing, but to not even get nominated must be an even tougher pill to swallow for any actor, director, or writer - especially when they may have deserved it. The following ten are all names we were surprised didn't get nominations, whether that was because they'd been considered favourites, nominated for other awards, or were just good at what they did.
They may not be up for the big awards this year, but at least these ten entries can claim the consolation prize of being on this list... I'm sure they're all thrilled.
10. We Don't Talk About Bruno - Best Original Song
Full disclosure - this one isn't actually a snub, but that hasn't stopped countless fans of the Disney movie Encanto from being up in arms about this beloved track not getting a look in with the Oscars. To tell the truth, "We Don't Talk About Bruno" was never even considered for an Oscar because Disney didn't submit it.
The excellent Encanto wasn't released until three weeks after the submission deadline for the Oscars had passed, so Disney basically had to guess which song from the film stood the best chance of winning. They guessed wrong, choosing the Spanish-language ballad "Dos Oruguitas". Now there's nothing wrong with "Two Little Caterpillars" as it's known in English, but come on, it's no "Bruno".
"We Don't Talk About Bruno" has become one of Disney's most popular songs ever, topping the charts in both the US and the UK and giving millions of parents around the world headaches on a daily basis. But alas, there will be no Oscar for it.
At least Disney didn't get this one completely wrong as "Dos Oruguitas" was nominated for "Best Original Song". It's still going to lose to Billie Eilish though.