10 Most Unusual Demands By James Bond Actors
Roger Moore demanded a body double for running scenes, and you'll never guess why.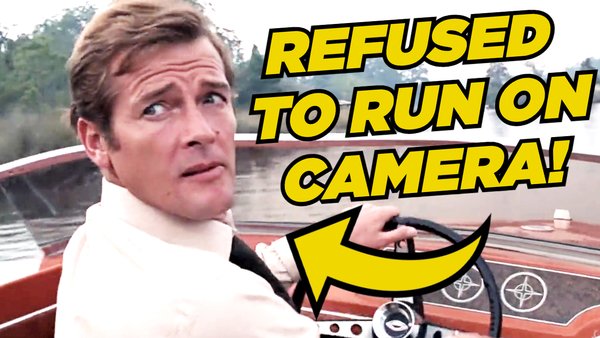 The James Bond franchise is such a monumental cinematic empire that it doesn't really seem like there's room for anyone, at any level of production, to make demands about anything.
A Bond film is such a gargantuan undertaking that cast and crew members alike are basically just swept along for the ride after signing on. However, some actors have still daringly hedged their bets and made some rather unexpected requests.
Whether a 007 actor themselves, an iconic villain, or a Bond girl, these 10 James Bond stars all made unexpected, left-field asks either before, during, or even after shooting.
These demands range from entirely reasonable practical ones to more hopeful attempts to have creative input, and then some financial conditions so ridiculous you almost have to respect the audacity.
While none of these unexpected requests paint these actors as massively out-of-control, egocentric divas, it's fair to say that some demands were far more reasonable than others.
And though most working actors would simply be thrilled to have a role in a Bond film, can you really blame this lot for seeing what they could get away with on one of the world's biggest movie franchises?...
10. Not Playing A Religious Terrorist - Rami Malek
Rami Malek portrayed the vengeful terrorist Lyutsifer Safin in the recent No Time to Die, though the Oscar-winning actor insisted upon one aspect of his character's motivations during negotiations for the role.
Before he signed on the dotted line, Malek asked for assurances from writer-director Cary Fukunaga that Safin wouldn't be a religiously inclined extremist nor speak in an Arab language.
Malek, the son of Egyptian immigrant parents, has made a concerted effort in recent years to turn down parts where he would portray a terrorist with real-world convictions, feeling that it plays into unfortunate Hollywood stereotypes about actors of Arab heritage. He said in an interview with The Daily Mirror:
"That was one thing that I discussed with Cary. I said, 'We cannot identify him with any act of terrorism reflecting an ideology or a religion. That's not ­something I would entertain, so if that is why I am your choice then you can count me out.' But that was clearly not his vision. So he's a very different kind of terrorist."
Hollywood being Hollywood, it's certainly a reasonable ask, and with No Time to Die being easily the most forward-thinking Bond film to date, Fukunaga duly complied with Malek's request.