10 Most Viewed Movie Trailers In First 24 Hours Of Release
MCU's Avengers Endgame trailer broke viewership records and many Reddit fan theories.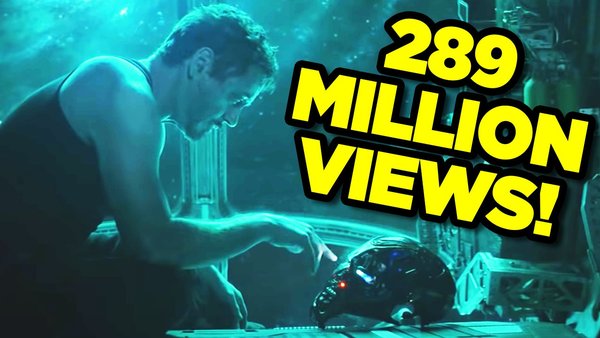 When a movie trailer with hype drops, it swiftly consumes the internet for the following few days. Breakdown articles and reaction videos run rampant with social media abuzz. To give you some insight to the importance of movie trailers, they rank third in media (after news and user-created videos) in popularity of the 10 billion or so videos watched annually online. Recent blockbusters like Spider-Man: Far From Home, Star Wars: The Last Jedi and Incredibles 2 have racked up millions of views with their trailers within the first 24 hours of release.
With geek culture generally being mainstream these days, trailers and teasers are essential to keep current and converse. Trailers drum up the feverish excitement in moviegoers that determines later box office success. They are viral sensations that sucker viewers in to ultimately pay to go see the film at the cinema or rent on VOD or stream. They've been criticised too over the years for giving away far too much plot, like Jurassic World and Batman v Superman: Dawn of Justice giving away the main beats and moments of the films.
Here we'll look at the 10 trailers that garnered the most views ever in a 24 hour period, ones that broke all the records in the millions upon millions...
It is to be noted that these figures come not only from their views on YouTube but their combined views across various YouTube channels and other platforms.