10 Movie Bands We Really Wish Were Real
9. Sing Street - Sing Street (2016)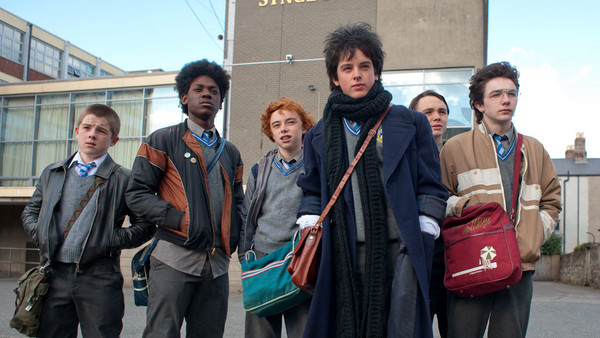 Taking place in 1980s Dublin, John Carney's (Once, Begin Again) Sing Street sees neurotic teen Connor (Ferdia Walsh-Peelo) transferred from his fancy private school to the rougher public school after his family falls into financial difficulty.
Connor's first day goes terribly, but things look up when he meets aspiring model Raphina (Lucy Boynton). In a bid to impress her, he tells her that he's looking for a model for his band's next video. The only problem is he doesn't have a band.
But with help from some new friends and coaching from his music aficionado older brother (Jack Reynor), Connor forms Sing Street, a pop-rock group in the vein of Hall & Oates meets Duran Duran.
Their upbeat, synth-fuelled tracks make for irresistibly infectious feel-good listening, with tracks like "The Riddle Of The Model", "Brown Shoes", and "Girls" giving listeners a taste of what they're capable of.
However, it's show-stopping highlights "Up" and "Drive It Like You Stole It" that have set Sing Street as a modern favourite. And given that the music was co-written by members of Irish groups U2 and Relish, it's no surprise that these tracks have been permanently stuck in our heads.