10 Movie Heroes Who Won By Dumb Luck
9. Sally Hardesty - The Texas Chain Saw Massacre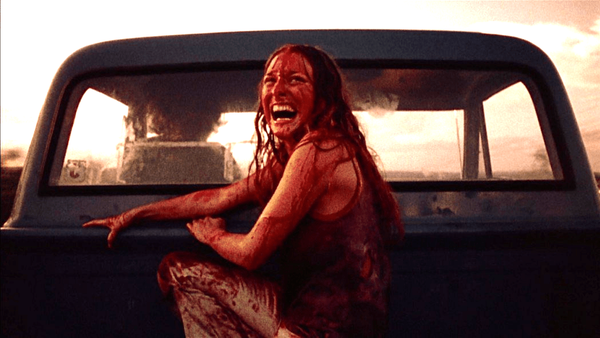 For all intents and purposes, The Texas Chain Saw Massacre's protagonist Sally Hardesty (Marilyn Burns) should've been certified dead meat, just like all of her pals.
But Sally gets a weapons-grade dose of luck in the final stretch, when the Sawyer family faffs about arranging her death.
Despite originally planning to have Grandpa Sawyer (John Dugan) beat her to death with a hammer, he proves too weak and simply drops it, giving Sally a vital moment to break free and make a run for it.
Her ordeal is far from over then, though: Leatherface (Gunnar Hansen) and the hitchhiker (Edwin Neal) chase Sally, but luckily for her, a truck driver (Ed Guinn) hurtles down the road and hits the hitchhiker, killing him instantly.
Additionally he stops to help Sally, throwing a wrench at Leatherface which causes him to cut his own leg with his chainsaw, giving Sally precious seconds to hail another truck and book it to safety.
Had things gone even slightly differently, the Sawyers surely would've grabbed Sally on the road and dragged her back inside with ease.