10 Movie Scenes You Didn't Know Used CGI Trickery
7. The Tear - Blood Diamond
Have you ever had to cry on command? It's much harder than actors make it look.
There are many famous stories of the crazy lengths actors will go to to shed a tear - like Gary Oldman looking through family photos while on the set of Dracula, after recently splitting up with Uma Thurman - but in some cases, it's just easier to fake it.
And that's exactly what happened on the set of Blood Diamond.
One of the movie's final scenes depicts a phone call between Leonardo DiCaprio and co-star Jennifer Connelly. It's an emotional moment that required both actors to emote deep sadness, but apparently, the movie's special effects department didn't think Connelly looked sad enough.
Near the end of the scene, you can just about make out a single, lonely tear streaming down the actress' right cheek.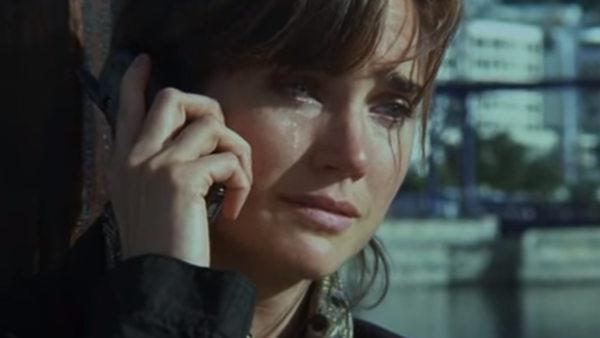 This wasn't something Connelly cried out on the day, but rather, the director and his VFX team opted to slot it in - and the actress didn't even know about it.