10 Movie Secrets Everyone Knows Except You
9. Jim Carrey's Secret Second Character - Liar Liar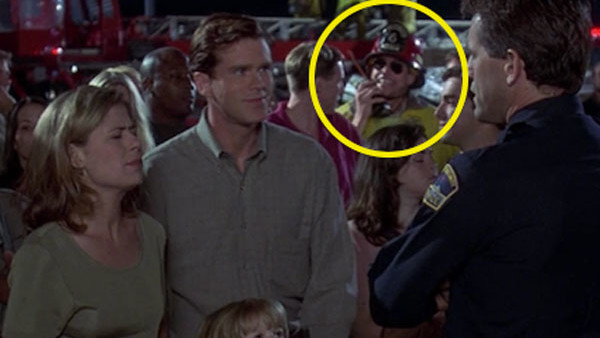 Jim Carrey gives such an electrifyingly larger-than-life performance as liar/lawyer Fletcher Reede in Liar Liar that it's impossible to consider him ever not being noticeable in the movie - or any movie, really.
Yet Carrey pulled one over on audiences by making a cameo in the film as a secret second character.
After Fletcher crashes a mobile stairway while trying to prevent his family from moving to Boston at the end of the movie, Carrey can be seen playing a rubber-faced fireman in the background.

But Carrey isn't just playing some random firefighter - he's reprising the role of the iconic Fire Marshall Bill character he played in the hit '90s sketch series In Living Color.
While fans of the show have a better shot of catching the gag, it's pretty subtle, yet once you know about it there's no chance in hell you'll ever miss Carrey and his giant piano key-teeth again.