10 Movie Sequels That Lost The Main Characters
9. Speed 2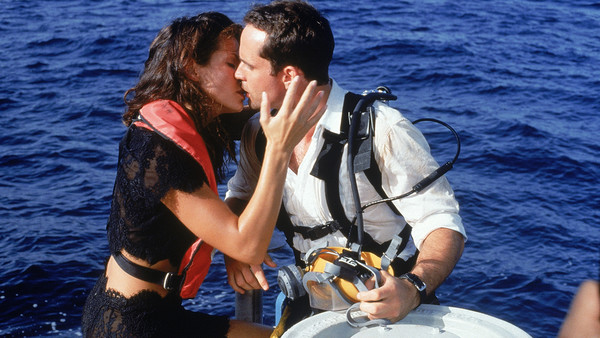 Who Disappeared? Jack Traven (Keanu Reeves)
The first Speed did wonders for the career of Keanu Reeves - at least in terms of his action movie credentials - but when the time came for a sequel to the devilishly simple, hugely popular original, he was nowhere to be found.
Instead, Sandra Bullock's Annie Porter returned without her old boyfriend and went on a cruise with her new one, confirming that she has the worst travelling luck and if you ever see her boarding a train you're on, you should get off.
Why He Didn't Return
The sequel almost lost BOTH leads after Sandra Bullock initially pulled out, but she agreed when she was offered financing for Hope Floats in exchange for returning as Annie. And for between $11–$13 million in wages, which probably helped.
Reeves was also offered the same, but didn't like the script, was financially stable already and wasn't "ready to mentally and physically" to make another action movie after Chain Reaction. Instead, he made The Devil's Advocate and went on tour with his band, while Jason Patric stepped in as the new cop alongside Bullock.