10 Movies That Blatantly Troll The Audience
10. Troll: The Rise Of Harry Potter, Jr.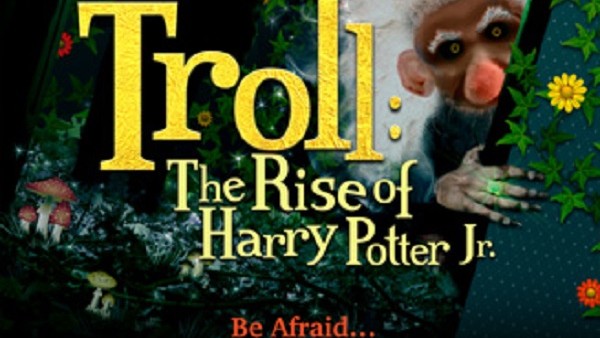 Unlike the other films on this list, Troll: The Rise Of Harry Potter Jr. has not been released yet. However, it's still worth mentioning because this upcoming 2017 movie appears to be the literal definition of trolling -€" and not just because of its title. 1986's Troll has a cult following for being one of the worst movies ever made (although its unrelated "sequels," Troll 2 and Troll 3, are considered much worse).
In addition to its "so bad it's good" infamy, Troll is also notable because the lead character played by Noah Hathaway is named Harry Potter, Jr. This was eleven years before J.K. Rowling released the first Harry Potter novel. As result, the rights holders have the option to create a fantasy movie featuring a character named "Harry Potter" without violating copyright law - after all, their Harry Potter came first (in fact, Troll director John Buechler believes that Rowling took the name from his movie).
In July 2015, SC Films International announced that it will be making an animated Troll sequel titled Troll: The Rise Of Harry Potter, Jr, withPatricia Arquette in a main voice role. Of course, SC Films went to great lengths in the press release to state that Troll: The Rise Of Harry Potter, Jr. "has not been prepared, approved or licensed" by any person or company associated with the much better known Harry Potter. But obviously that isn't going to stop SC Films from exploiting the famous name because the company can. Fans of Harry Potter (the Rowling one) are going to feel especially ripped off if they are tricked into thinking this is a movie about the son of their beloved wizard - that is, if it ever comes out. Although scheduled for 2017, there's been hardly any word on the film in two years. Maybe they were just trolling us all along?