10 Movies You Didn't Know Were Based On Real-Life People
9. Top Gun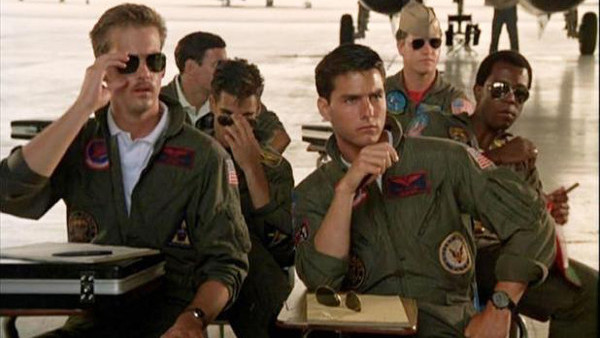 Many of the exploits seen in 1986's fist-pumping Top Gun were actually based on the life and career of Randy 'Duke' Cunningham.
A fighter pilot who went on to become a US Senator, it was Duke's time in Vietnam that served as the inspiration for several key Top Gun scenes. In particular, the 'hitting the brakes' manoeuvre that Tom Cruise's Maverick pulls is a move taken directly from Cunningham's playbook - with the real-life pilot having utilised that during his time in 'Nam.
Elsewhere, Viper's speech about there being few ace fighters in Vietnam, that is similarly in reference to Duke Cunningham as one of those 'few'.
In the real world, Cunningham received the Navy Cross, two Silver Stars, the Air Medal on 15 occasions and the Purple Heart. After that, he became an instructor at the US Navy's Fighter Weapons School - which is also known as TOPGUN.
Spectacularly, Randy 'Duke' Cunningham resigned from his Senator role in 2005 after pleading guilty to accepting a minimum of $2.4 million in bribes and for under-reporting his taxable income. Sentenced to eight years and four months in prison, Cunningham was released in June 2013 before later being given a conditional pardon by Donald Trump earlier this year.