10 Movies You Forgot Had Incredible Casts (And Why You Forgot)
9. Snatch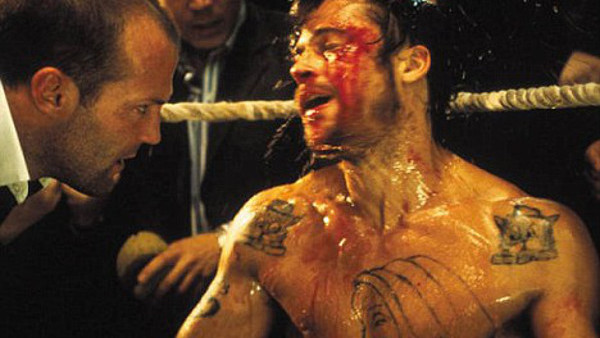 Guy Ritchie's second outing on the big screen didn't disappoint in 2000 and still holds up today. The chaotic and gritty setting of the London crime era matches the darkly comic script that helped cement Ritchie as a force to be reckoned with in cinema. Snatch is a staple of British crime films as well as comedy even with the blood, punches and intense swearing. I mean who doesn't love a hard-hitting crime comedy? Especially in London.
But the intricate story that mirrors the messy chain of London's underbelly is hiding a gang of amazing actors. There's Jason Statham and Brad Pitt of course, they steal the screen as they usually do. With Pitt's surprisingly brilliant performance as the gypsy boxer and Statham as his usual gruff gangster type, they are at the front of your mind throughout.
However, they are still joined by an incredible ensemble cast. Oscar winning Benicio Del Toro with Vinnie Jones, Alan Ford, Lennie James, Jason Flemyng and William Beck all swear their way through this modern classic.
The Reason Why You Forgot - It's a full-time job just keeping track of all the robberies and fights and underhand deals. The cast get caught up in this difficult web. With all the fights, creative swearing and diamond heists, you forget about who is committing them. You're always thinking about who's screwing over who rather than who they are.