10 Problems With Batman V Superman Nobody Wants To Admit
First of all, is anybody even gonna be wearing these costumes?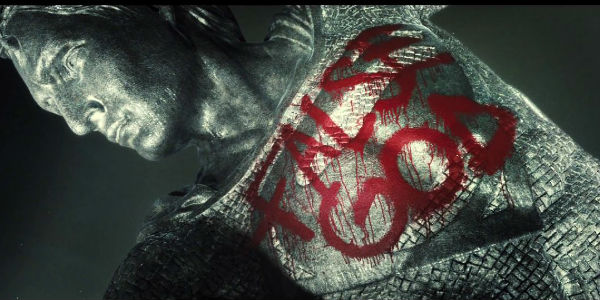 The fight of the century! A clash between two titans! The merchandising tie-in opportunity of the millennium! A definitive answer to an argument geeks have been having for literal decades! All of that and more is promised by the clumsily titled Batman V Superman: Dawn Of Justice, Zack Snyder's follow up to 2013's Man Of Steel which looks to set up the DC Cinematic Universe proper. And fans finally got their first proper look at that titular scrap in motion today. An official teaser trailer €" with actual footage from the film, not out until next year €" was due to come out over the weekend but leaked online this morning, giving an early glimpse at the circumstances surrounding the Dark Knight and the Last Son Of Krypton putting their dukes up. The clip was mostly atmospheric, with voiceover giving an idea of the world post-Man Of Steel, plus a sort-of introduction to Jesse Eisenberg as Lex Luthor. And rain. Lots of rain. Anyway, there's plenty to pore over and analyse in those oh-so-brief couple of minutes, and plenty to get excited about too (new Batmobile! New Batman! Sadly no Wonder Woman, Aquaman or Cyborg yet though). Speculation remains ever rampant about the particulars of the film, but is it worth getting excited about in the first place? Sure, it's going to be a spectacle. Absolutely everyone is going to want to see it. Just by making a film with that title is basically giving Warner Bros a licence to print money. But is Snyder the best man to make the film? What about the cast? And why is it all so dark? Here are ten problems with Batman V Superman nobody wants to admit.