10 Recent Movies That Surprised EVERYONE
9. The Suicide Squad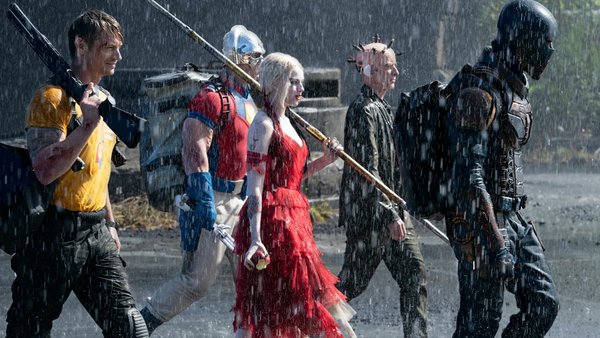 Though just about everybody was expecting James Gunn's The Suicide Squad to be a solid improvement over David Ayer's 2016 film, few could've anticipated quite how damn great it would turn out.
The marketing honestly ended up under-selling its strengths, really only suggesting that Gunn's film would be a solid R-rated blockbuster without truly persuading of its transgressive, boundary-pushing, and frequently hilarious nature.
On one hand it's refreshing to see a film which hasn't had all the best beats spoiled by trailers, but who among us was expecting The Suicide Squad to end up one of the best-reviewed movies of the entire year, blockbuster or not?
It's in the same critical ballpark as the likes of Judas and the Black Messiah, In the Heights, and Raya and the Last Dragon, when a more pragmatic prediction would've expected The Suicide Squad to score 70-80% on the Tomatometer.
But Gunn wasn't content to offer up a merely modest improvement upon Ayer's film or just give us an R-rated riff on Guardians of the Galaxy - this is one of the most inventive and creatively unrestrained superhero movies in recent years, if not ever.