10 More Ridiculous Movie Star Paychecks You Won't Believe
A couple of weeks back, I published an article (which can be viewed
here
) that took a look at ten instances when movie stars have been paid a ridiculous amount of money for appearing in a single movie. It's a subject that I (and hopefully you guys) find interesting for a number of reasons, so I'm back with another round of ridiculous monetary madness. The movies range in quality from very good to downright awful, and feature actors who are currently at the top of the Hollywood A-list. And, of course, some who aren't any more. One thing is for certain; much like the last article, each of these paydays are ridiculous in their own way. So read on, scratch your head at some baffling financial rewards and let me know what you think. If there's any you feel I've missed out (again), feel free to sound off in the comments below.
10. Nicolas Cage - Seeking Justice (2011)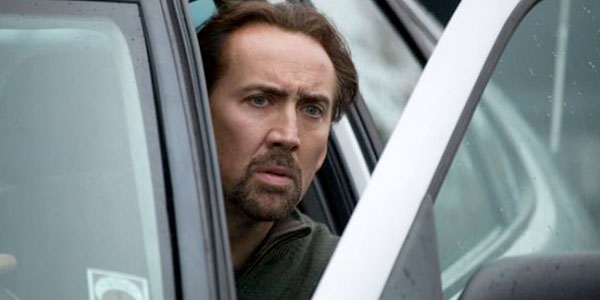 Making the transition from eccentric character actor to action star in the mid-90s on the back of starring roles in blockbuster hits The Rock, Con Air and Face/Off, Nicolas Cage became one of the highest-paid stars in the entire industry. However, since the turn of the century the actor's stock has dropped significantly, not helped by the fact that he is seemingly willing to appear in every movie he is offered, regardless of the quality. For every good performance, there are three bad ones to go with it. However, this isn't an article about the decline of Nicolas Cage, it's about ridiculous paychecks. With that in mind, it's almost mind-boggling to think that the actor pocketed $12m from this little-seen New Orleans-set thriller. Budgeted at $30 million with over a third of the production cost going straight into his pocket, a talented cast including January Jones, Guy Pearce and quintessential 'that guy from that movie' Xander Berkeley couldn't save this story of an English teacher battling a mysterious organization and ridiculously convoluted plot. Like most mid-budget Nicolas Cage genre pictures the movie was a financial disappointment, failing to even crack the top 25 in its domestic opening weekend and ending up with a worldwide gross of just $12.4 million. Although Seeking Justice failed to even recoup half of its budget and earned Cage a Razzie nomination for Worst Actor, at least he was handsomely rewarded for his efforts.....