10 Strangest Horror Movies Of All Time
10. Wild Zero (1999)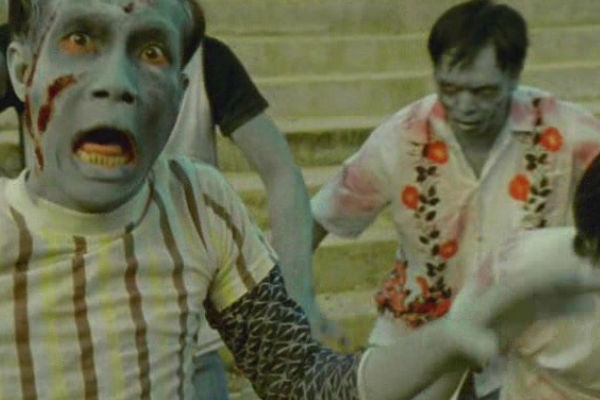 €œRock 'n Roll is NOT over, baby! Rock 'n Roll NEVER DIES!€
A personal favourite, this €" one of the best bands in the world, Guitar Wolf, star as superhero versions of themselves in an alien-zombie-end-of-the-world spectacular named after one of their own songs. https://www.youtube.com/watch?v=YQ_D9OjDoQ0 It€™s the height of glorious stupidity. Guitar Wolf€™s biggest fan Ace helps them out in a fight and becomes their blood brother, given a whistle to call on them in his time of need. Shortly afterwards, he meets Tomio, a wandering Thai transsexual girl, and is instantly smitten: meanwhile, an alien meteor has just hit Earth, and is turning people into zombies€ Stuffed to the nines with over-the-top energy and manic ideas, Wild Zero is brilliant and fun and brilliant fun. It€™s also absolutely bizarre€ it features the world€™s first zombie on zombie kiss, as two lovers reunite after death€ an insane coke-addicted nightclub owner in tiny gold pants who€™s sworn eternal vengeance on Guitar Wolf for blowing his fingers off€ magical guitar picks thrown as zombie-killing shuriken€ and the way in which, at the climax, Guitar Wolf himself saves the world from the aliens singlehandedly will have you giving the movie a standing ovation. This film isn€™t just a vehicle for Guitar Wolf€ but they€™re the best thing in it. Bass Wolf and Drum Wolf spend most of their time striking poses and combing their incredible quiffs€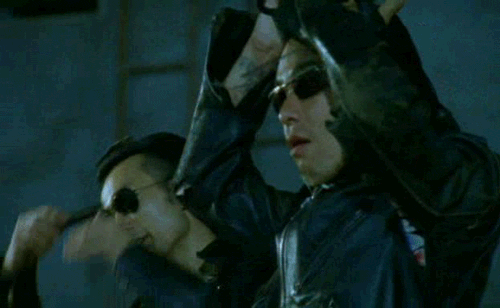 € and Guitar Wolf himself kills zombies like their daddies owe him money. And did I mention that he saves the world?