10 Terrifying Horror Villains The MCU Won't Use
3. Madcap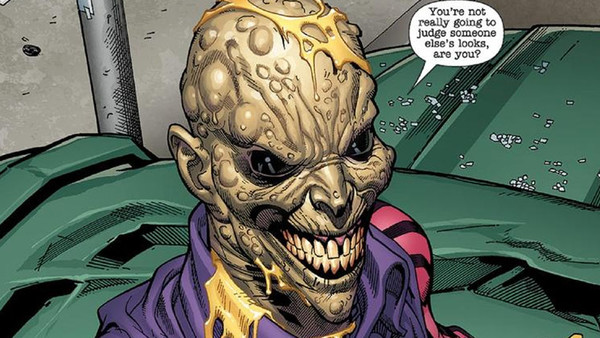 If you honestly think Deadpool is as crazy as a guy in his situation could possibly be, then allow us to reward your lack of imagination by telling you about Madcap!

After a classic comic book origin, in this case an otherwise fatal car crash into a bunch of experimental chemicals, Madcap was reborn with the ability to instantaneously regenerate from any injury. All at the low low price of his entire family being horrifically murdered in the crash, and his sanity falling apart as a result.
Now a complete and total whack-a-mole, Madcap works as a professional supervillain and generally the not-as-funny version of Deadpool. Which of course leads to our first reason we likely won't be seeing this guy in the MCU: he's a bit too much like Deadpool. The only difference is that Madcap is a lot more malicious than the merc with a mouth. So unless he shows up in Deadpool 3 as the main villain (which WOULD be awesome, not gonna lie), he's probably gonna stay in the comic world.
The second reason being that he's just too brutal. Showing off his powers basically requires the reenactment of the entire Saw franchise.