10 Things You Didn't Know About Disney's Frozen
9. Prince Hans Was Once Prince Charming?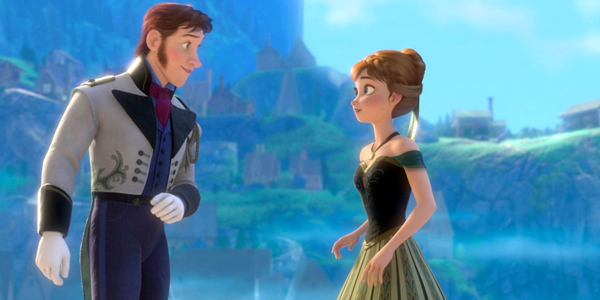 Santino Fontana, the Broadway actor with a voice of pure gold, voiced Prince Hans, the despicable character with a heart of pure awful. Fontana€™s previous experience with portraying charismatic young royalty that sing romantic duets with wistful princesses must have come in handy while playing Hans, as he is well-known for playing the charming Prince Topher in the 2013 production of Rodgers & Hammerstein€™s Cinderella. The role, based on Prince Charming, even landed him a Tony nomination. Fontana isn't the only one, either; Frozen is star-studded with Broadway royalty. Every Frozen fan worth their snow knows of the wickedly brilliant Idina Menzel (who was once again Tony-nominated just this year), but Kristoff, aka Jonathan Groff, is also a Tony winner for the 2006 musical Spring Awakening. Even Olaf's voice actor, Josh Gad, is a Tony nominee for the acclaimed 2011 musical The Book of Mormon. Speaking of Mormons, Tony-winning Bobby Lopez wrote the songs for both Frozen and the decidedly less family-friendly, South Park-inspired musical. Well, it's a small world, after all.