10 Things In Batman Movies That Make No Sense
The billionaire superhero who can't even turn his head.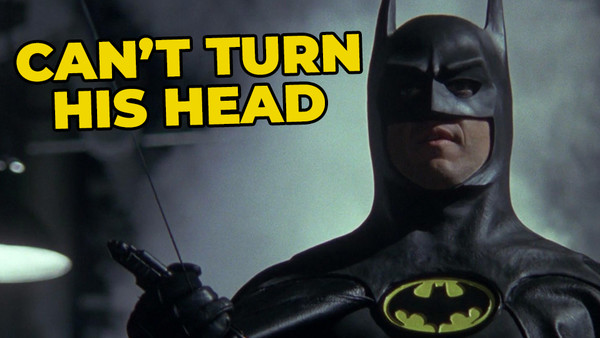 Batman is without question one of the greatest superheroes of all time, and compared to most comic book movie characters, the average quality of his cinematic output is relatively high.
But at the end of the day, the Dark Knight is still a cartoonishly rich do-gooder who spends his nights dressing up as a bat and beating the snot out of criminals, so quite how seriously are we really supposed to take these movies?
Per both the nature of larger-than-life superheroes and blockbuster movies, it's little surprise that there's plenty about the Batman films which really make no sense whatsoever.
From directors deciding to aggressively deviate from the source material to specific plot holes, massive lapses in logic, and sheer storytelling quirks that were never actually explained, these are the moments which left fans asking, "Why?"
Thankfully in many cases the films were entertaining enough that audiences were able to suspend their disbelief while watching, yet in retrospect it's tough not to raise your eyebrows and question the filmmaking choices...
10. Bruce Hangs Upside Down... Like A Bat - Batman (1989)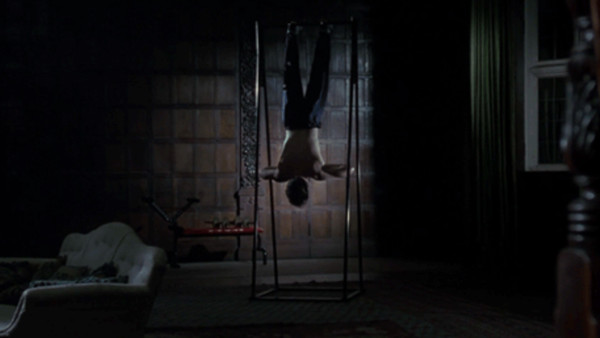 It's an understatement to say that Tim Burton's Batman movies took liberties with the source material, but even so, the decision to show Bruce Wayne (Michael Keaton) hanging upside down like a bat in the '89 film - while presumably either working out or sleeping - remains a most peculiar one.
It seems that Burton was trying to imply a more visceral element to Bruce's lifelong association with bats, that he has in a sense "become" a bat, but it ultimately plays more as goofy and weird-for-weird's-sake than actually unsettling.
Though unique character psychology can help flesh out superheroes, in this case it was tough to draw a plausible line of causation between Bruce's fear of bats, Bruce becoming Batman, and Bruce actually acting like a bat, especially as nothing else in the Burton movies supports this pathology.
That's without even considering why Bruce is still wearing his suit trousers while performing the act, but that's a whole other conversation.