10 Things We Learned From Matthew McConaughey On The Joe Rogan Experience
Alright, alright, alright...McConaughey has a book out!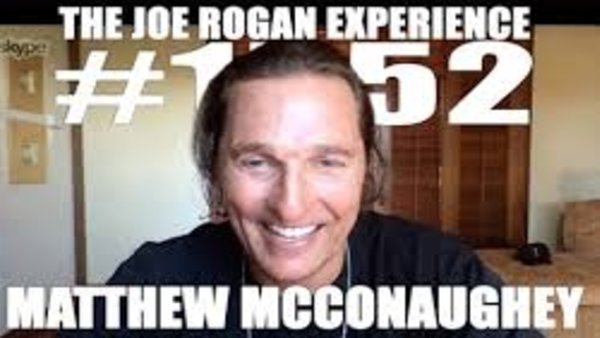 Understandably, many folks all around the world have focused on the numerous negatives which have been brought into existence since the current global health crisis reared its ugly head in early 2020. However, there have been a few of positives during this unprecedented dark period which are well worth acknowledging when times get hard.
One of these silver linings comes in the form of it now being completely acceptable for various personalities and celebrities to simply beam themselves into any interview scenario they please from the comfort of their own homes via video call.
This now means busy stars who usually would struggle to pop into Joe Rogan's studio for a chat due to scheduling conflicts can now shoot the breeze on the JRE with ease.
None other than Academy Award winner Matthew McConaughey joined that ever-growing list of Skype calling superstars this week as the actor promoted his new memoir 'Greenlights', offered a few life tips and discussed how he's still feeling the after effects of his most famous role to date.
Two hours of the velvet voiced Texan sharing his "whiskey philosopher wisdom"?
Alright, alright, alright...
10. He's Written In A Journal For 36 Years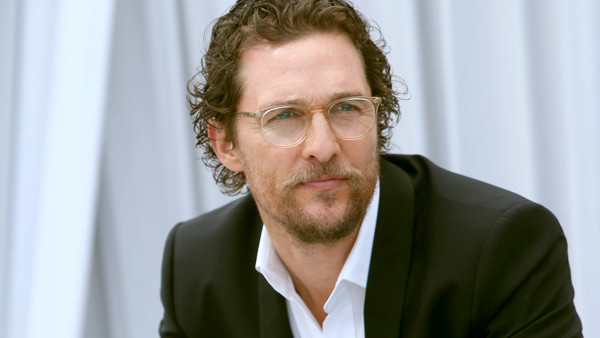 Early into this long-form discussion with the highly successful thespian, Joe Rogan questioned what made Matthew McConaughey want to expose more of himself than he already has as a seriously well known actor with "Greenlights"?
McConaughey then explained that in his "day job" we only really see him through four filters. There's his raw expression, what's being recorded, what's being edited and what's being put on screen. So, he decided he wanted to express himself through only one filter, through his words on the page alone.
Following on from this thought process, McConaughey revealed that he'd actually been writing in a journal for 36 years. He also noted that he probably began writing it after a childhood break-up or because he was upset about his appearance as a kid. However, he noticed that he stopped writing in his journal as much when he was in his 20's, when life was going particularly well for him.
This prompted him to start writing down things when his life was going well, just so when he found himself in a rut again he could look back on those good times to "recalibrate".
It's interesting to note that the actor felt life was at its best for him when he took the time to check in with himself before he did anything upon waking up, when he had his "wink"/sense of humour and when he was not asking for permission as much when it came to doing things he wanted to do.