10 Things You Didn't Know About The Matrix Trilogy
9. George Orwell 101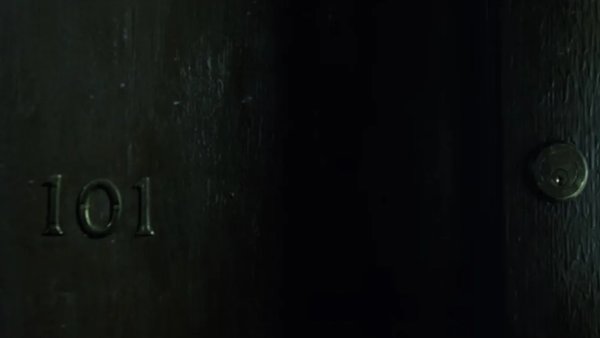 Nothing about Thomas Anderson's apartment in the first Matrix film is inspiring: it is a single room, in which our protagonist eats, sleeps and drags himself out of to work every morning. It is also where Neo (his hacker alias) codes, hacks and interacts with another world, treading the boundaries between his everyday life and the one beyond -- a nightmarish rabbit hole which goes far deeper than he could possibly know.
Curiously though, his apartment is number 101, which is a cryptic reference to Room 101 from George Orwell's Nineteen Eighty-Four. In the novel, Room 101 is a location in the ironically titled Ministry of Love, where prisoners are taken for reconditioning and made to face their own worst nightmare. As the matrix revolves around concepts of consciousness, dreaming, altered reality and 'big brother' control, it is no surprise to find such an apt literary reference embedded so early in the series.
Much like the names, the code and various other aspects of the Matrix series, 101 is also, unsurprisingly, a binary form.