10 Times Actors Thought They Were Fired For Sure
8. Johnny Depp - Pirates Of The Carribean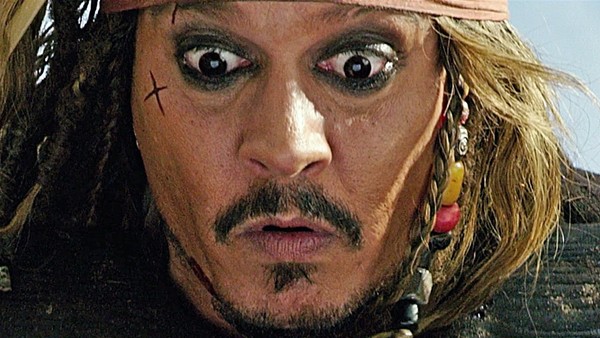 As far as anti-heroes go, very few hold a candle to the frequently quotable, despicable yet delightful rogue that is (or should that be was) Captain Jack Sparrow... for the first few Pirates of the Caribbean entries, that is.
But, it wasn't always plain sailing for the iconic pirate. In fact, early into filming for The Curse of the Black Pearl, Disney weren't entirely convinced the star's approach to the frequently incoherent character was going to land with their audience. Depp even admitted that he received a phone call from some rather important people at Disney who straight-up asked him, "What the f*ck are you doing?"
Creating a now-immortal personality was what the flamboyant thespian was up to, a character so insanely popular, he almost single-handedly stretched the series way past its early feature best. Before he was given the opportunity to overstay his welcome, however, Depp disclosed that he "fully expected to be fired".
Some people were clearly on board with the Captain, and the rest, as they say, is history. Now, where's the rum?