10 Times Adam Sandler Proved He Can Act
The clown prince of Hollywood proves he can turn it on when he wants to.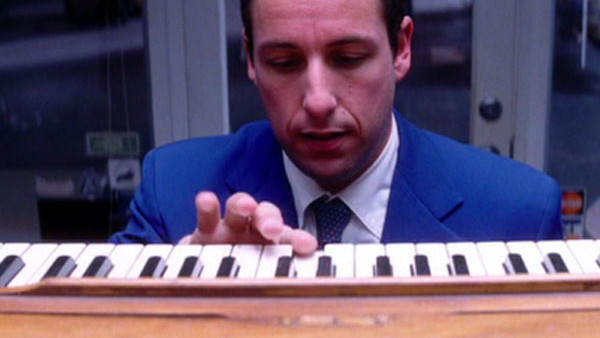 Adam Sandler has a pretty blessed life. Having secured an incredibly lucrative deal with Netflix to produce whatever nonsense he wants, he spends much of his time concocting movie ideas that allow him to hang out with his mates, presumably working short days and spending the evenings mucking about.
So what if they're seldom well received? You'd do it if you could.
When he's not dashing off dross, though, he's capable of magnificent acting. Arguably the best comedian-turned-dramatist since the late Robin Williams, Sandler is masterful at subverting his comedic persona, turning what we expect of him on his head and delivering a wide range of great characters.
And it's not just the serious films in which he shines. Sandler has been guilty of phoning it in on the regular, but when he doesn't, when he's actually invested in a project or a character, there aren't many who can match him, especially in the A list.
Sandler is rightly hoovering up praise for recent work, but a good performance from the comedian is not nearly as rare as some critics would have you believe.
10. You Don't Mess With The Zohan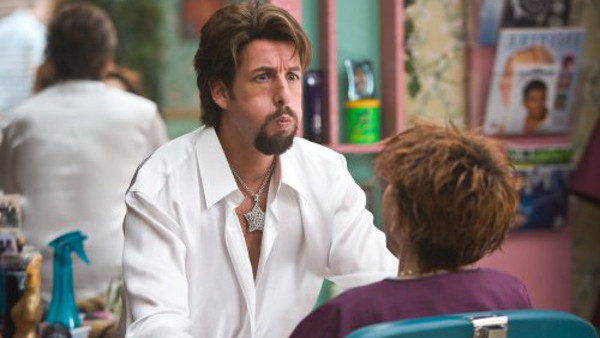 You Don't Mess With The Zohan is Sandler at his absolute silliest. As the titular soldier turned hairdresser, Sandler plays a cartoon in a cartoon world, a veritable superman who sacks his national duties in favour of servicing (in more ways than one) the eager old women of New York.
Sandler takes this role remarkably seriously. He is in terrific shape, and accordingly grabs the opportunity to spend much of the film topless. He also trained as a hairdresser for several weeks, which he really needn't have done. It pays off, though: Zohan is his best comic creation since the mid-'90s.
A relic of 2008, 12 scant years down the line you probably wouldn't be able to make this irreverent flick about Israeli-Palestinian relations (Rob Schneider as a Middle Eastern cab driver – problematic!), but the sweetness Sandler brings to the role does much to quash any uneasiness.
It's hardly the most nuanced role of Sandler's career, but there's no way you can accuse him of resting on his laurels in this underrated spoof. It's crass and daft, but in Sandler's hands it is seriously funny.