10 Times Comedic Actors Went Against Type (And Totally Pulled It Off)
9. Jason Segel - The End Of The Tour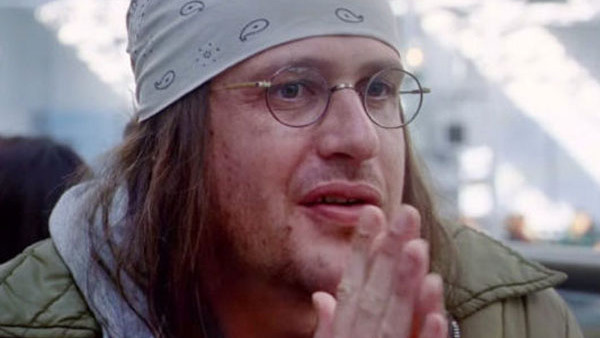 Launching into the spotlight thanks to his role in the cult classic sit-com Freaks and Geeks, Jason Segel found himself entertaining an entire generation with supporting roles in comedies such as Knocked Up, Forgetting Sarah Marshall, I Love You Man, Bad Teacher, and This Is 40.
He is perhaps best known for his role as Marshall Erikson in the sit-com How I Met Your Mother, in which he starred from 2005 to 2014.
When How I Met Your Mother came to end, it seemed as though Segel could do no wrong and was destined to go from strength-to-strength. The first role he took after the show came to an end was far removed from what people were expecting. Starring alongside Jesse Eisenberg in the film The End of the Tour, Segel portrayed acclaimed author David Foster Wallace.
The drama depicts a journalist (Eisenberg), who after hearing about Wallace's suicide recalls the twelve days they spent together for an interview. The film itself is a solid and serious drama, but Segel stands head and shoulders above the finished picture with a performance that proves to be respectful, passionate and constantly engaging.
Generating Oscar buzz, it's a performance that stands out on Segel's CV like a diamond, and although he still tends to stick to his comedic roots, he most recently played the lead in the sci-fi drama The Discovery, in which he gives another top-notch performance.
If he wants to pursue more ventures like that, then it definitely wouldn't be a problem.