10 Tiny Movie Details That Give Away Character Secrets
10. Jigsaw's Gun Is Empty, Confirming He Isn't Dead - Saw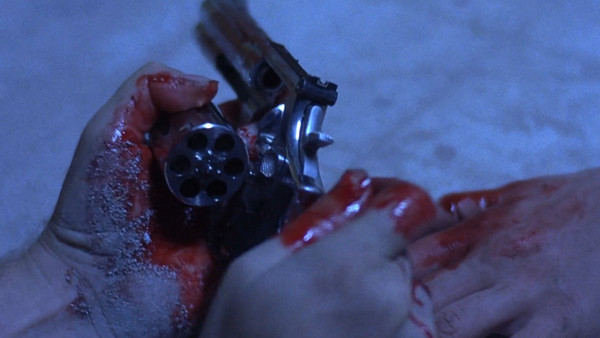 The original Saw's unforgettable final plot twist reveals that Jigsaw (Tobin Bell), the mastermind behind the film's various macabre traps and "tests," was actually in the grotty bathroom with Adam (Leigh Whannell) and Dr. Gordon (Cary Elwes) all along.
As it turns out, Jigsaw was masquerading as the "dead" body in the middle of the bathroom, as a man who apparently shot himself due to the poison coursing through his body.
And though Jigsaw stands up at the very end of the film to reveal his ruse, the movie actually gives the twist away far earlier if you're really paying attention.
Mid-way through the film, the gun the man apparently used to shoot himself is examined, and we see that it's empty.
Without even shell casings visible in any of the gun's six chambers, it's clear that the gun hasn't been fired in suicide, because who could've possibly cleaned it out afterwards?
But of course, Adam and Gordon were in an impossible, heavily panicked situation, so you can't really criticise them for not putting two and two together here.