10 Underrated Disney Films Everyone Forgets
Disney has a lot of great movies, but what about those which slipped through the cracks?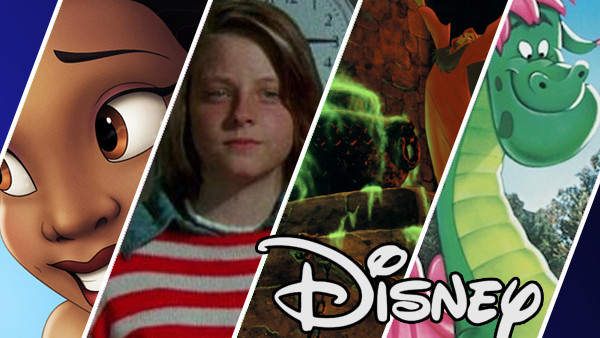 The Wonderful World of Disney has some great films in its archives. From Aladdin to The Apple Dumpling Gang, the studio's extensive reach is vast, and it's safe to say that a Disney movie has probably influenced all of our lives in one way or another.
Since Disney's film work goes back to the 1930s, it's no shock that over 80 years later some films have fallen by the wayside. For every great Disney film, live action or animated, there's an underrated classic that is unfortunately forgotten to the mists of time.
We all gush about Aladdin getting three wishes from the genie, but what about Darby O'Gill receiving the same gift from King Brian of the Leprechauns? Everyone seems to love the world of medieval fantasy as well, yet Disney produced a tale of that which is almost never discussed.
So much of Disney's catalogue fills this particular mold and while the classics continue to hold up, it's time that some of the underdogs got their due recognition.
10. Summer Magic
There is indeed something magical about summers in New England, and 1963's Summer Magic captures that effortlessly. The story of a down on its luck family that moves from Boston to rural Maine is full of love, whimsy, and the importance of sticking together even though times may be tough.
Hayley Mills, of The Parent Trap fame, is great as eldest daughter Nancy, and former Academy Award nominee Dorothy McGuire is wonderful as matriarch Margaret Carey.
The real star of the movie however, is Oscar winner Burl Ives' turn as the avuncular Osh Popham. His warm and loving "Ugly Bug Ball" is just one of the many great songs featured by the Sherman Brothers, the same duo that went on to win Oscar gold for their work on Mary Poppins. Moreover, it's a song that's great to listen to if you're having a crummy day.
This live action gem had the misfortune of being sandwiched between two great hits in The Parent Trap and Mary Poppins, so it's no wonder it faded into obscurity. If you have a chance, give it a watch!