10 Underrated Rom-Coms You Have To See
9. What If?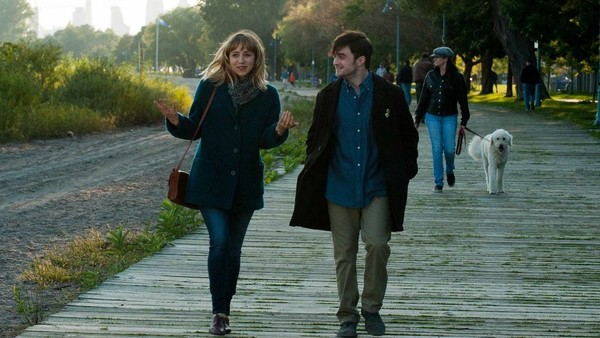 Everyone remembers Daniel Radcliffe as Harry Potter but since the end of the franchise, The Boy Who Lived has branched out massively with his roles. Although What If? (also known as The F Word) is a much lighter film than his recent endeavours (Horns, Swiss Army Man, Imperium), it is nonetheless a brilliant little film full of wonderful performances, and a welcome addition to the underrated actor's CV.

Wallace (Radcliffe) is an unsociable romantic trying to get over his last girlfriend, whom he caught cheating on him. After being invited to a party by his best friend Allan (Adam Driver), Wallace meets Chantry (Zoe Kazan), and despite her having a boyfriend, the two stay in touch and become close friends, only to realise they are falling for each other.
It's a pretty typical rom-com write-up, but What If?'s power lies in the charming and confident performances of its leading players, primarily Radcliffe, Kazan, Driver, Mackenzie Davis and Rafe Spall, all of whom balance the comedy and the drama of the film's events wonderfully. The dialogue, the jokes, and the emotional anchor seen in Wallace and Chantry work wonders to keep What If? away from being a generic rom-com, but rather one with lots of heart and lots to love.