10 Underrated Rom-Coms You Have To See
8. French Kiss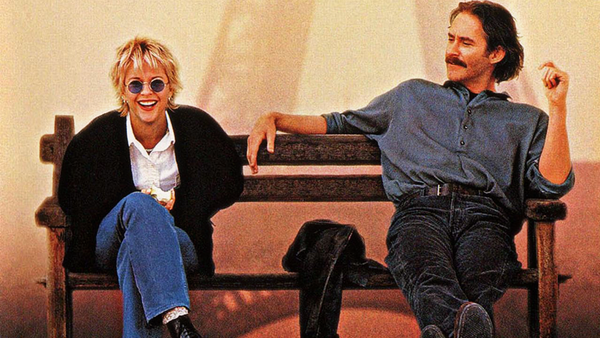 After When Harry Met Sally and Sleepless in Seattle, Meg Ryan became America's Sweetheart and the undeniable face of the rom-com genre. Though she also went on to star in You've Got Mail, When A Man Loves A Woman and Kate and Leopold, one film of her's that slipped somewhat under the radar in recent years is 1995's French Kiss.

Replacing Tom Hanks with Kevin Kline as her co-star, French Kiss follows Kate (Ryan), who is journeying to France to see her now-estranged husband, when she meets a thief called Luc (Kline) on the plane. During their initial encounter, Luc hides a stolen necklace in Kate's bag, and what follows is a thriller-like plot in which the unlikely duo confront former friends, enemy thieves and themselves. Along the way, the two begin to fall in love.
With its picturesque scenery, sharp comedic beats and chemistry between the two leads, French Kiss is a fun, fast-paced and endlessly witty film full of heart, subtle jokes and constant thrills, and has enough banter and intelligence to keep you laughing and swooning throughout the entire picture.