10 Unlikely Film Cameos From Punk & Nu-Metal Musicians
Stage-diving straight onto our screens! Do you remember these iconic cameos from alt music legends?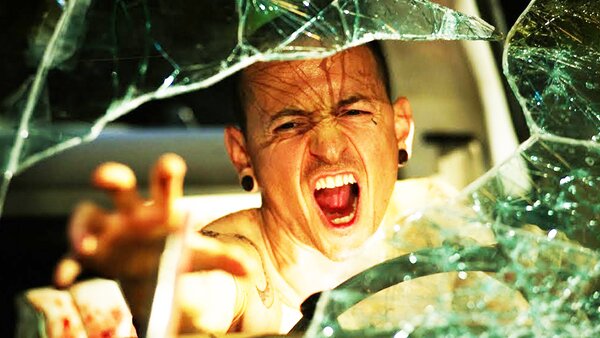 Musicians trying their hand at acting is nothing new, with the likes of Frank Sinatra and Elvis paving the way while Lady Gaga and Justin Timberlake have overtaken our screens in recent years.
Just by the nature of the industry, it's not always in starring roles either. Pop stars love a cameo, whether it's Tom Jones in Mars Attacks!, Phil Collins in Hook or, ahem, Rihanna in Battleship.
You could make a list as long as Mr. Tickle's arm of music icons who have tried their hand at acting - and some with incredible success - but if you split that list into genre, well, you most likely won't find many punk or nu-metal icons at the top of the list. However, that doesn't mean they're not there to be found...
So, let's take a deep dive, or a stage dive, into the world of cinema and see who's been swapping CDs for DVDs, mosh pits for blockbuster hits, and sticky floors for clapper boards, and run down the ten biggest movie cameos from the worlds of punk, pop punk, and nu-metal on the silver screen.
It's left for you to decide whether the next When We Were Young festival should have auditions in the backstage area for an emo remake of A Star is Born.
10. Sugar Ray - Scooby-Doo
If we were to suggest "pop punk" and "Scooby-Doo" in the same sentence, anyone who could provide an answer would likely mention Simple Plan's iconic theme song which has taken over the internet.
However, zip back to 2002 and Scooby-Doo's live-action adaption, and you'll spot Mark McGrath of Sugar Ray.
Funky nu-metal cult heroes, Sugar Ray's most mainstream success came just a few years previous to this, when they ventured into a more saccharine sound for single 'Fly' which stormed the charts.
Following 'Fly', Sugar Ray brought out album '14:59', referencing that their 15 minutes of fame were counting down after the single's success. Although an appearance on the soundtrack for Leonardo DiCaprio movie The Beach followed, before a self-titled album released just before the band starred alongside the world's most famous great Dane produced another hit in 'When It's Over'.
Singer Mark McGrath recalls the cameo very fondly.
"I don't want to brag. It was amazing. We shot it in Queensland, Australia. It was off the coast of Australia on some island. There was a whole Scooby-Doo set. We were there for about a week and there were all these beautiful extras. They partied every night. It was so much fun! It was great. We were in the Scooby-Doo movie, man. It was legendary."
Midway through this bizarre cameo, Shaggy - portrayed by Matthew Lillard - proclaims, "Anyone else think this is strange?" before McGrath serenades Sarah Michelle Gellar's Daphne.
Yes, Shaggy, literally everyone.