10 VHS Tapes That Totally Lied To You
Remember when we had to physically go to an actual building just to rent a movie?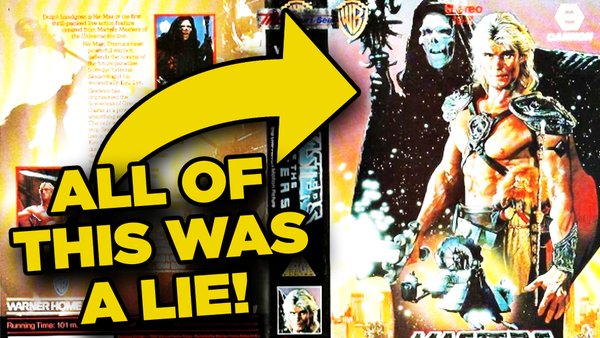 Back in the day when people didn't carry around devices in their pockets that allowed them to gain access to all the knowledge on the internet, a quick check on IMDb wasn't an option.
Decisions on what movies to rent were often made based on what your friends had said - never sure if they had actually seen it; people used to brag about weird stuff - or what stood out on the shelf. Movies often gained a reputation as "must see!" based on how gross or cool the artwork on the poster or sleeve was. That's when many kids borrowed an older sibling's membership card to rent out 18-rated releases. As with most things in life, though, what was promised on the box was not always what you got.
From the promise of a monster that didn't actually feature in the movie, to exciting box art for what turned out to be a drama, or a depiction of an epic fantasy scene for what is essentially a low-budget feature on loincloths.
Here is a look at ten films that offered more on the box than they could deliver. We have 'Conan' cash-ins, a buff zombie, cyborg kickboxers, street fighters, a satanic Rottweiler named Greta, and some extremely hairy extraterrestrials with rather questionable motives.
10. Death Stalker (1983)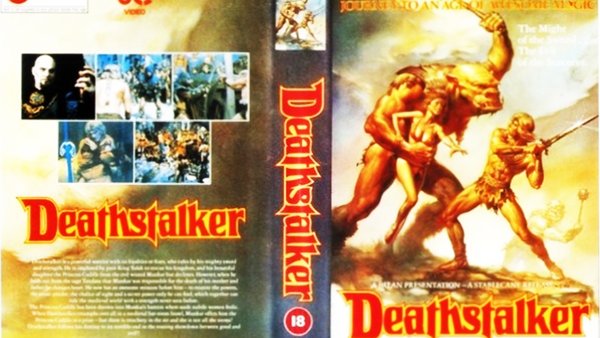 Remember 'Conan the Barbarian' with Arnie? Great, wasn't it. Remember Deathstalker? That's okay, your writer will tell you about it.
First, look at that artwork for the UK rental video. Who wouldn't want to see this movie? You could be forgiven for looking at this and renting the hell out of it on impulse.
We follow Deathstalker, payed by Rick Hill (from such classics as 'Warrior Queen' and 'Fast Gun') on his quest to unite the powers of an amulet, a chalice and some secret… thing.
To complete this quest, Deathstalker must confront evil sorcerer Munkar. Along the way he encounters nudity, magic, nudity, a pig man, nudity, evil, nudity and violence. Written by Howard R. Cohen - who also has writing credits for 'Rainbow Brite and the Star Stealer', 'Care Bears' and 'Vampire Hookers' - Deathstalker did, surprisingly, spawn three sequels, which goes to show it must have done well in the rental market.