10 Weirdest Cameos In James Bond Movies
The most unexpected of people sharing screentime with her majesty's greatest spy.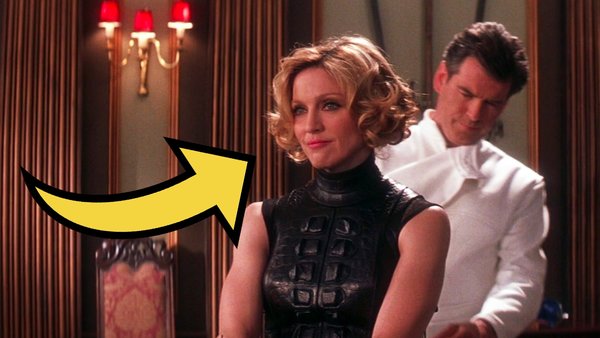 The James Bond films are one of Britain's greatest contribution to the film industry.
Beginning in 1962 with Dr. No, and lasting all the way to this year with No Time To Die scheduled for a release in November 2020, James Bond has become a British icon, and a staple of the cinema industry. In its nearly 70-year history, the film series is famous for attracting celebrities from all over the world; anxious to become a star alongside the greatest member of her majesty's secret service.
Whilst celebrity actors have become onscreen legends alongside Mr. Bond such as Dave Bautista, Christoph Waltz, Javier Bardem, Mads Mikkelsen, Grace Jones and Christopher Walken, there are many actors and celebrities who settle for small cameos or background roles. Thus, they cement themselves in the James Bond lore only to be spotted by keen-eyed fanatics who know the series inside and out.
Whether they share screen time, or simply lurk in the background, these cameos add validity to the majesty of the James Bond franchise, and some of them are stranger than most.
Here are just a few examples of the more bizarre and noteworthy cameos that lurk behind the glitz and glamour of James Bond's espionage adventures.
10. Madonna – Die Another Day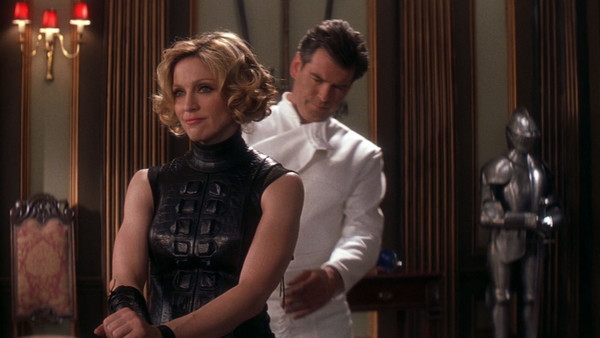 Die Another Day remains to this day as James Bond's silliest and most overblown adventure; full of double-entendres, crazy action scenes and an atmosphere of pure camp as Bond fights to prevent World War III by stopping a British Millionaire with connections to North Korea, as well as a villain whose face is literally embedded with diamonds.
Not content with only writing and performing the theme tune to Die Another Day; American pop icon Madonna Ciccone stars alongside Pierce Brosnan's James Bond in a single scene as Verity, the fencing tutor of the villainous Miranda Frost.
Albeit Madonna is certainly more of a singer than an actress - her line delivery in this one scene is incredibly sub-par, especially when twinned with a very wonky, very fake British accent - she gets to share a double-entendre back and forth with James, have him tie up the loose knot in the back of her outfit in a mock seductive manner, and introduce him to Miranda Frost and main villain Gustav Graves.
What makes Madonna's cameo in Die Another Day so peculiar is not the fact that she is a popular singer acting in a James Bond, as Grace Jones from 1985's A View To A Kill also has that distinction, but it marks the first and only time that the performer of a Bond theme also appears in the film itself, no other Bond film has that distinction.