10 Weirdest Ever Cameos In Batman Movies
5. Drew Barrymore - Batman Forever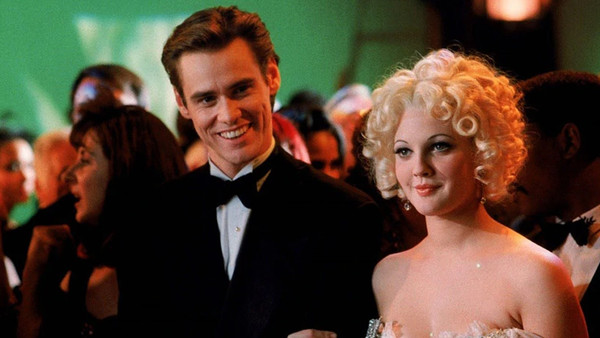 Remember when Drew Barrymore appeared in Batman Forever? No?
If you haven't seen the film in quite some time, it's easy to forget that the on-the-rise actress showed up briefly as Sugar, one of Two-Face's (Tommy Lee Jones) assistants, representing his "good" side, while Debi Mazar played Spice, the "bad" equivalent.
Barrymore had certainly proven herself worthy of a substantial blockbuster role at this point in her career, so seeing her shoehorned into an eye candy cameo felt like a massive waste, even if a lingerie-clad Barrymore surely made sitting through the movie slightly less insufferable for many.
She did fine enough with what little material she had, even if giving Two-Face two diametrically opposed lackeys who literally split his lair straight down the middle was a tad too obvious, even for this movie.