10 Weirdest Films To Come From Celebrated Directors
9. Matt Stone & Trey Parker - Cannibal! The Musical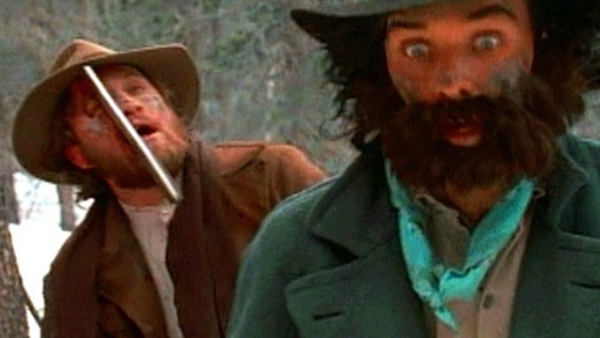 Matt Stone and Trey Parker are the genius minds behind South Park. To date, the show has run for 23 seasons, and it doesn't appear to be stopping anytime soon. Aside from this grand achievement, though, Stone and Parker have also made multiple comedy films such as Team America: World Police, South Park: Bigger Longer And Uncut, and Orgazmo. Each of these films share a common trait: they all parody the industry, whether it be puppet cinema, musicals, or superhero movies.
However, before all of this came Cannibal! The Musical, a musical parody that was Stone and Parker's final year project whilst at film college, distributed by the independent distributor Troma in 1993. The film is a comedic biography of Alfred Packer, the first convicted cannibal in the United States, and although Stone & Parker put their comedic spin on the film as they parody Rodgers and Hammerstein's Oklahoma, it's still the most violent and gory live-action film they've ever made.
It has their distinctively bizarre and nonsensical humor, but Cannibal: The Musical also has some very shocking live-action scenes that are unlike anything else that Stone and Parker would go on to do.