10 Weirdest Movies Quentin Tarantino Actually Wanted To Make
9. An R-Rated Star Trek Movie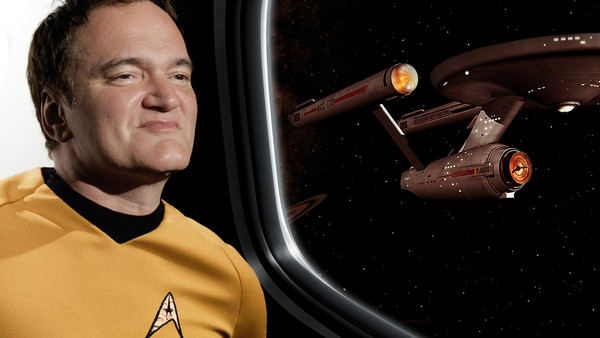 One of the most recent and infamous on this list, it was announced in December 2017 that Tarantino had pitched an idea to Paramount Pictures for a new Star Trek film, with the plan for Tarantino to direct someone else's screenplay based off his original Star Trek story. A group of screenwriters was convened by J.J. Abrams, The Revenant screenwriter Mark L. Smith was chosen as frontrunner to write the script, and both Patrick Stewart and William Shatner expressed interest in working on it. But for a project that got so far off the ground, Quentin's pitch boldly goes where no Star Trek film has ever gone before.
Tarantino described the film as "Pulp Fiction in space", a spiritual successor to the 1968 episode "A Piece of the Action" that would see the crew on an alien planet with an "Earth-like 1920s gangster culture". While Quentin confirmed in May 2019 that the film was still in development, and that he would return post-Once Upon a Time in Hollywood to direct, he admitted that he was "steering away" from directing the film later that year.
To this day the Star Trek Beyond sequel lives on in discussions, having gone through a roster of different directors, from S.J. Clarkson to Legion creator Noah Hawley to WandaVision director Matt Shakman. With all these new voices offering their own visions for where to take the franchise next, it's impossible to tell whether Tarantino's storyline will ever see the light of day.