12 Alternative Movies We're Sick Of Hearing Are Set At Christmas
A Christmas setting does NOT a Christmas film make...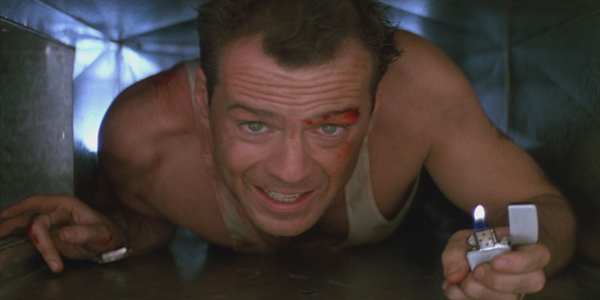 Every year around Christmas time there's a spate of articles recommending alternative Christmas movies as an antidote to the usual offerings of The Snowman, Elf and Miracle on 34th Street to name but a few perennial favourites. We all know that Die Hard is set at an office Christmas party or that Home Alone is about a kid accidentally left behind when he family go on holiday for Christmas. But are these really Christmas movies? After reading a lot of these articles and thinking about the criteria that make a movie into a Christmas movie (for me it's a focus on family, references to either Santa or less often the Nativity, and of course a wintery setting). But a Christmas setting does not a Christmas movie make. In these movies you're more likely to find death and depression than fellowship and festive cheer and even the ones that take a more optimistic tone could easily be relocated to Thanksgiving, or July without losing any of their meaning. Here is a list of the twelve movies most commonly misdescribed "Christmas movies" which all lack the basic building blocks of what you'd expect to find in a film about (as opposed to just set at) Christmas.
12. About A Boy
About a Boy features two Christmases but it isn't really a Christmas movie. Rather it's the story of overgrown man-child Will (Hugh Grant) and old before his time Marcus (Nicholas Hoult a.k.a Tony from Skins) coming of age together. Based on a Nick Hornby novel, About a Boy is about a modern social phenomenon, the ability to isolate oneself from family or community and measure time as Will does in empty half hour periods, countless little activities calculated to use up time. It is possible for man to be an island, and Will proclaims in voiceover that he's Ibiza. However, this refrain quickly wears thin: Ibiza's club scene might be a fun place for a holiday but it's no way to spend your life. About a Boy scores low on the list because despite very little of it actually being set at Christmas it fills a lot of the criteria of the standard Christmas movie: the celebration of family and community, the sense that being together is preferable to being alone, the rejection of expensive presents in favour of quality time and perhaps a seasonal Quality Street.