12 Awesome Performances That Saved Underwhelming Films
11. Ricky Gervais - David Brent: Life On The Road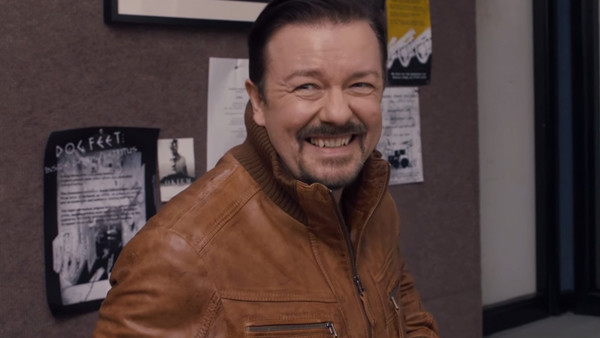 Written and directed by Ricky Gervais, this comedy catches up with the iconic (and brilliant) comedy creation of David Brent - one of the most pathetic - and most believable - comic characters of them all as he attempts to live his dream as a rock star.
But is it as good as the wonderful sitcom it follows? Unfortunately not.
Without Stephen Merchant there, Gervais over-indulges in the cringe-worthy humor he's known for a little too much. It's a perfectly okay movie, but the relentlessly depressing story and repetitive awkward humor ultimately makes the film an uncomfortable and downbeat viewing experience. However, while Ricky Gervais' writing disappoints, his performance in the lead role certainly doesn't.
Say whatever you want about him, but there's no denying how good Gervais is as David Brent. He's very funny throughout and really elevates the film's jokes past their repetition and simplicity. However, there's a crucial flip-side to the performance: the tragicomic side of the character.
Gervais plays the insufferable Brent with true pathos and humanity, and you can't help but support his ultimately futile quest to become a rock-star. On the whole, although the film was disappointing, it was still able to be a three-star movie thanks to both this legendary comic creation and the performance inhabiting him.