12 Movie Business Cards That Are Way Cooler Than Yours
12. "Here's My Card." (The Dark Knight)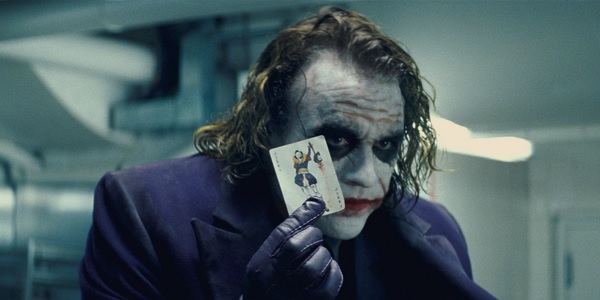 Need we really say anything else?
11. Unassuming Restaurant Business Card Is Actually A Front For The Russian Mafia (Eastern Promises)
Anna (Naomi Watts) had no idea what she was getting into when she decided to follow-up this lead to help find a home for an abandoned baby girl. Lots of violence ensues (and naked Viggo Mortensen).
10. A Dream Job? (I Heart Huckabees)
If nothing else, it certainly looks distinctive on the CV.
9. It's Nothing If Not Honest (I Heart Huckabees...Again)
A great way to cover for your own unemployment.