12 People Who Totally Broke The Law To Make Great Movies
12. Stanley Kubrick Basically Tortured Shelley Duvall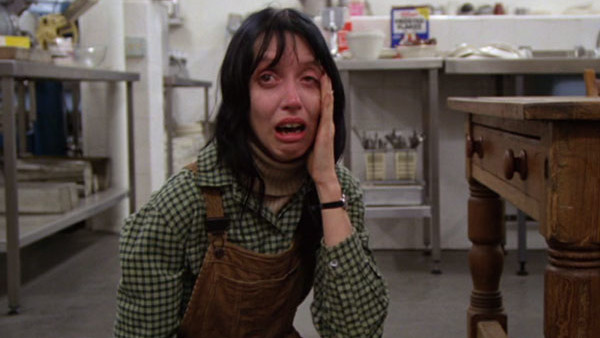 You really have to hand it to Stanley Kubrick: he knows how to get incredible, career-defining performances out of his actors. He's the champion of the director-inspired method approach to characterisation: or in other words, if he wants someone to act like they're at their wits end and are emotionally traumatized he'll just make sure that's actually how they feel in real life. That's the kind of genius that means awards. Poor Shelley Duvall - who also had to put up with being in Popeye the same year - felt the full extent of Kubrick's madness over the year of shooting for The Shining (35 weeks over schedule).
Not only did he force the actress to endlessly reshoot scenes, hounded her for her performance and consciously created a negative set atmosphere where crew were encouraged to offer her no sympathy to give authenticity to her emotional fragility. Not only did Duvall admit that the role was the hardest of her career, Jack Nicholson also agreed that it was "the toughest job that any actor that I've seen had".
And though Duvall conceded it was an enriching experience, her body didn't agree and she struggled with nervous exhaustion, illness and hair loss: considering the slight markers required for convictions of trolling and emotional abuse these days, she had a pretty hefty case against her director.