12 Things We Learned From Rose McGowan On Louis Theroux's Podcast
This is what happens when the worlds of a passionate intellect and a tough-skinned activist collide.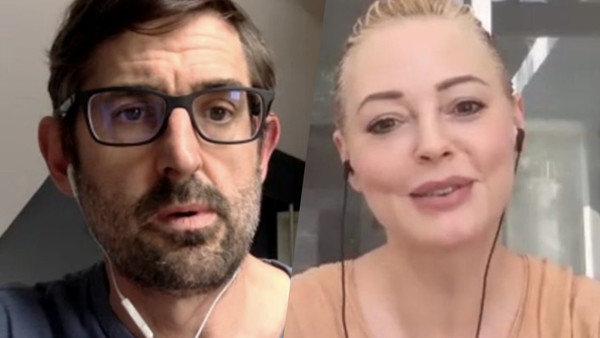 What do you get when a world-renowned documentary-film maker and one of the most honest and talked-about feminist activists of recent years cross paths to make a podcast together? Well, luckily for us avid listeners, you get an hour-long jaw-dropper of a show with some pretty shocking content.
On the 25th May 2020, Louis Theroux released his latest addition to the hugely successful home-made lockdown-induced podcast, Grounded - and for anyone who values the presenter's intellectual inquisitiveness when approaching weighty topics, you will probably already know just how engrossing his digital meeting with Rose McGowan was. There was certainly a lot to take in.
For his introduction, Louis titled McGowan as someone who he had long been fascinated by - "a darling of indie cinema and also a fearless activist who played a crucial role in recently shining light on abuse in Hollywood." And to quote McGowan, she introduced herself as "a hard-ass.".
Upon reflection, it's safe to say that these labellings of McGowan as a determined and resilient woman do not even cut the mustard.
Together, the pair take us on a wild ride that depicts insightful details of McGowan's incredible life and also perfectly frames her opinions and thoughts that surround the recent exposures of Hollywood's injustices. Hold on tight. It's certainly a bumpy journey.
12. She Was Forced To Move London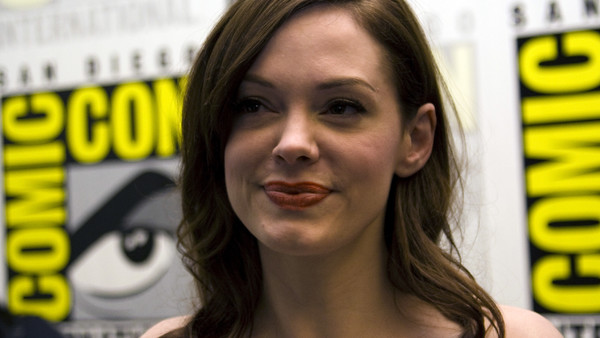 Right at the outset of their discussion, things heated up pretty quickly. It was revealed that McGowan was forced to move to London back in 2018 as an instrumental part of her mental healing process.
After selling her L.A home, she decided that it was far too dangerous for her to live anywhere in California. Why? Well, in the previous few years, McGowan had unknowingly become the target of an enforced intelligence agency called Black Cube - hired by Harvey Weinstein to keep tabs on her and uncover details of her personal life.
Specifically, her life was infiltrated by a woman named Stella Penn, a former spy from the Mossad, who was working for Black Cube in order to track her 24/7 whereabouts and gather any information about the plans she had in place to expose Weinstein's crimes.
It turned out that Penn had posed as McGowan's close-friend, and had wormed herself into her life so intensely that McGowan had once consoled in her saying that "she was the only person in the world that she felt like she could trust." Penn had even co-attended meetings that McGowan had with reporters and journalists about Weinstein.
McGowan said, "the level of conspiracy is mind-blowing", and she described this time in her life as like having lurking shadow people following her, not knowing where or who they were.