13 Best Romantic Comedies Of The 21st Century
We're unpacking the tissues and wine as we look at the best romantic comedies of the 21st century.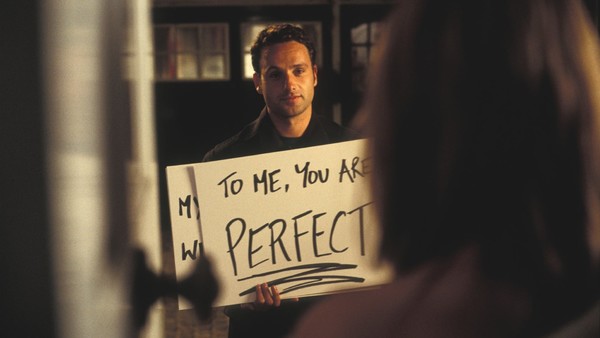 The Romantic Comedy has been a genre that has been around for over 100 years, beginning with 1912's short film All for a Girl. The genre picked up momentum throughout the 80's and 90's, reaching its peak with 1997's My Best Friend's Wedding and 1999's Notting Hill, both starring the queen of rom-coms Julia Roberts.
While the 90's may have seen our desires to see Mister Right meet Ms Perfect largely fulfilled, that is not to say the Rom-Com hasn't been a driving force in the 2000's. While there are a number of stock standard films of the genre lamely produced each year, there have also been a number of films from the 21st century that have pushed the Rom-Com into bold new directions.
This list celebrates the best produced so far this century, with films that took the genre in bold new directions moving higher up our list. This isn't to say that those flicks that followed a more conventional Rom-Com path have not been considered, but they really had to knock it out of the park to earn it's spot here.
So grab some chocolates and a glass of red, then and sit back and enjoy our list of the best Rom-Com's produced so far this century.
13. The 40 Year Old Virgin
The first film on our list is a remarkable success, considering it has one of the most cringeworthy premises ever produced. The idea of a 40 year old who has never managed to find any 'loving' who goes on a quest with his male friends to 'find some action', sounds like the kind of garbage Rob Schneider produced on a too regular basis.
Thankfully under the guidance of Judd Apatow, the film is a hoot, proving a damn side funnier than it ever deserves to be. While this is not surprising from the super talented director and writer, the fact that the film is also super romantic is quite a feat.
Steve Carell plays Andy Stitzer, the titular virgin of proceedings, who reveals to his workmates at an electrical store about his permanent inaction on the romance front. His co-workers proceed on a quest to get Andy some 'action', but as the film develops we become aware that our titular virgin is after something more than just a one night stand.
There is genuine chemistry between Carell and Catherine Keener, who stars as Andy's potential love interest, single Mum Trish. The film delicately addresses the issues of Andy potentially entering the family dynamic, and there are relatable challenges the couple need to overcome before getting the love they deserve. Unlike in more formulaic Rom-Coms, this is a couple you can really relate to.