13 Reasons Teenage Mutant Ninja Turtles Was The Stupidest 2014 Movie
That's it, close the ballot.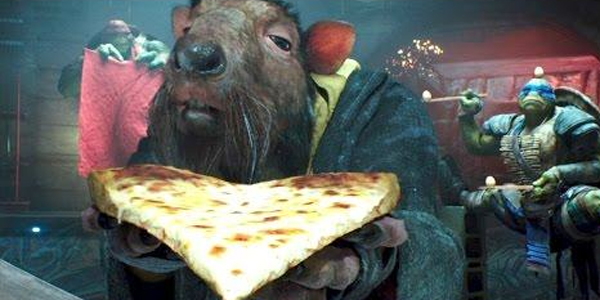 Though the year is not yet over, looking back over the last 12 months of movies it's fairly safe to say that Michael Bay was once more responsible for the single dumbest movie of the year. In truth, he was responsible for two of the most numb-skulled of movies, but his Turtles travesty (which bears far more hallmarks of his film-making than any other director, no matter who was supposed to be in charge) made Transformers 4 look like Battleship Potemkin. The film feels aged already, as if every joke - including a "Pimp My Ride" reference - was written ten years ago and nobody thought to check if it was all still current. And of course, this being a Bay film, everything was shot with ridiculous over-hyped importance (including a ludicrous emotional swell and visual flourish when April O'Neil presses an intercom) and at an angle of 130 degrees, because ART. Okay, so picking apart a film that features turtles that wear disguises - as if they needed a secret identity in the first place for their every day lives - might seem a bit foolish, but once more Michael Bay has managed to outdo himself in the silly stakes, and it's just too hard to ignore.