14 Actors Almost Cast In The MCU (And Who They Could Still Play)
Emily Blunt as Captain Marvel needs to happen.
Tom Hiddleston as Thor? Sam Rockwell as Iron Man? Sebastian Stan as Captain America? Though these casting choices sound ridiculous in hindsight, these actors' initial auditions for those heroic parts helped all of them to land a different role in a Marvel film.
Like the evil plan of a comic supervillain, this same story keeps repeating itself behind the scenes, and it's not hard to see why. The lead in a Marvel movie can offer up a world of possibilities, so it's understandable that actors are lining up to audition and then clawing their way to stay in the picture, no matter the specific role.
So, in the spirit of re-using actors, instead of dwelling on 'what could have been,' we can look to an exciting world of future possibilities, just as Marvel does. Marvel is, after all, packed to the gills with characters, and is trying to adapt as many as possible, on any medium, before the superhero craze fizzles out. And there's no better way to sell a B-list superhero than to attach a big name actor to it, especially an actor that Marvel is already familiar with.
To wit, these are 14 actors who, regardless of the reasons why, didn't find a part on their first try, but could still easily find another within the MCU.
14. Patrick Wilson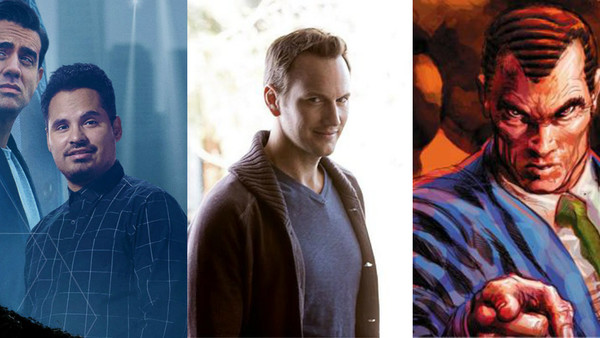 Who he almost played: Wilson dropped out of appearing in Ant-Man and while it looked like he had been initially cast as a young Hank Pym, it seems that the role was of Paxton, a member of Scott Lang's thieving crew.
Who he could still play: Wilson is known for doing darker stuff and he hasn't shied away from playing villains before. With his look and pedigree, he should be the exact type of actor Marvel looks at for Norman Osborn a.k.a. the Green Goblin.
It would be nice to see Spider-Man face some new threats, but it seems almost a given that the Goblin, or at least Osborn, will have some presence in the new film reboot, and they'll need someone like Wilson to bring him to life in a new, terrifying way.