14 Deeply Irresponsible Messages You Didn't Notice In Love Actually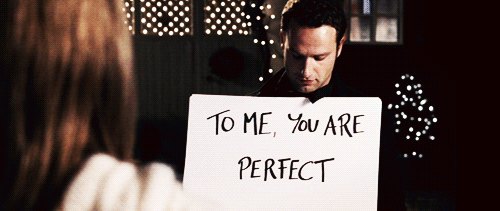 Long before Andrew Lincoln was the world's most famous zombie-killing sheriff, and around the time Keira Knightley's underbite was first making Captain Jack Sparrow weak at the knees, Richard Curtis made literally the most smushy film of all time. This is not a criticism by any means €" a good (and convincing) love story is arguably the hardest genre to pull off on a globally successful scale €" but there is probably a good chance that Love Actually could cause diabetes. Incredibly, the film turned exactly 10 years old yesterday, and to celebrate its enduring success (and how much we all justifiably love it,) we're looking at the curiously irresponsible life lessons the film uses as part of its foundation. Such as the idea that re-enacting a famous love scene from the movies with your own step-son is a in no way the creepiest thing you could possibly do...
Honourable Mention
All Servants Are Sexy
Apparently, in the world of Richard Curtis, women in subservient roles, whether that's a Portuguese maid, a housemaid at 10 Downing Street who would never have been hired, or an editorial underling at a magazine, are all irresistible to men. Perhaps Curtis' partner needs to watch his behaviour with the help.