15 Most Epic Trailer Moments From 2014's Biggest Films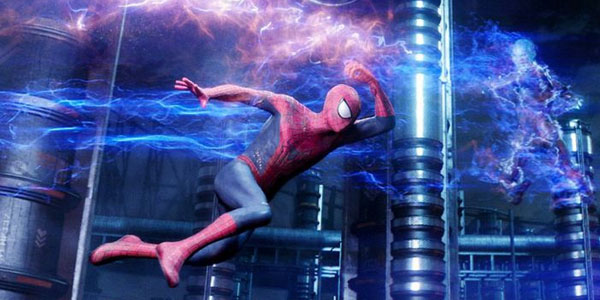 2014 could very well end up being a big year for cinema. To many it will be seen as the calm before the storm of the blockbuster franchise-heavy 2015 that waits to bring us the likes of Star Wars Episode VII, and superhero sequels sporting the tights of the Avengers and Man of Steel. But that's certainly not to say that there are no real crackers waiting for us next month and beyond. 2015 could spell danger for some expected movie successes due to the competition that they will all face, whereas many films in 2014 will sleep easy in the knowledge that they won't have to compete against the sequel to the highest grossing film of all time. Mind you, they will have to compete against super-mutants, talking apes, and a film that celebrates the life of one of the most celebrated men in the history of mankind, though... swings and roundabouts, really. As cinemas continue to grow in size and as the sheer amount of films being made globally rises, resulting in an abundance of choice and as many would argue, a lack of fresh ideas due to the resulting convolution, film trailers have perhaps never been as important to the industry and marketing strategies as they currently are now. Added with the fact that we no longer have to wait until we visit the cinema to see trailers relevant to the movie that we're waiting to watch, we can simply go onto the Internet and watch any film trailer at any time. Trailers have had to become an art form in themselves in order to impress potential audiences and draw them into cinemas, made all the more difficult as this hobby can easily become a lot more expensive than it used to be to watch films. Audiences now have to choose carefully. Trailers have essentially become an entertainment form, as it isn't alien to most of us film lovers to sit on Youtube for quite some time and binge on our favourite trailers of future films. But what makes the perfect film trailer? It can't show too much - too many films end up giving away all of their best moments in their trailers, but then it can't show too little, as the average film-goer might not give a monkey's scrotum as to who Steve McQueen may be; they are going to see a film strictly on how it looks in a trailer and on the poster, not caring about who might be behind the camera. That is just one of the many conundrums that film directors and trailer editors have to face when deciding on their trailers. Hopefully the forthcoming films and their respected trailers will give you an insight into the ultimate movie advertisement. So this is a celebration of the best 15 moments in some of the best trailers released this year in a bid to excite us to the core for next year. Expect some web-slinging, midget-throwing, wall-punching goodness in the upcoming pages. Oh, and remember - this list concerns UK release dates, and neither is it a list of the most anticipated films of 2014, so don't be surprised when you don't see a certain Peter Jackson or Christopher Nolan dominating the list.
Matt Hirons
Aspiring screenwriter. Film & TV Production BA (Hons) graduate. Currently studying MA Screenwriting at LJMU. Addicted to Breaking Bad and Chinese food.
See more from Matt