15 Greatest Hard Science Fiction Movies Of All Time
14. Sunshine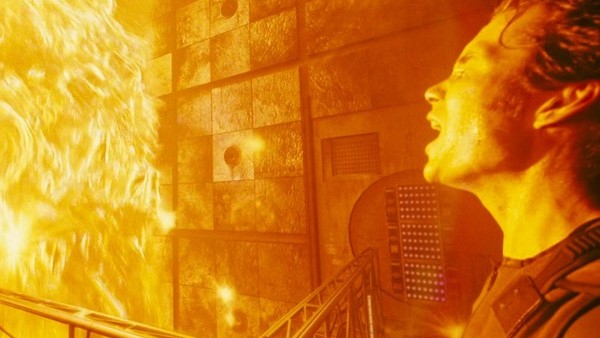 It's hard not to notice the influence of Tarkovsky and Kubrick in Danny Boyle's 2007 film Sunshine. Based on a screenplay by Alex Garland (more on him later), it's an ambitious film which attempts to bridge the gap between straight up hard science fiction and psychological horror, and largely succeeds in doing so.
An international team (made up on an international cast) are put together for a mission to fly to the dying sun in order to reignite it. As they near the sun they encounter physical - and metaphysical - obstacles they must overcome if they hope to return to earth with their sanity and their lives. There are shades of Event Horizon thrown in with the references to Solaris and 2001, and Garland builds a scientific framework which adds to the world-building.
Beyond the political-ecological message about the dangers of global warming, Sunshine was inspired by the concept of the heat death of the Universe, and professional scientists were called upon as consultants. This didn't stop some dispute emerging after its release, who debated the effectiveness of a single nuclear stellar bomb, saying that billions would be required to bring the sun back to life.