15 Most Underrated Spy Movies Of All Time
14. Spy Games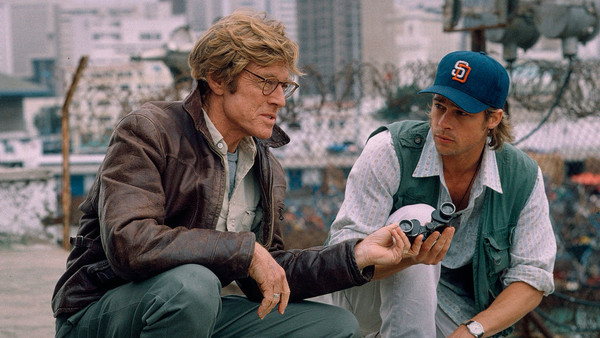 The first of many appearances by spy film veteran/Butch Cassidy and the Sundance Kid star Robert Redford on this list, 2001's Spy Games also happens to be most recent of his many projects featured here.
Directed by The Last Boy Scout helmer/late action cinema legend Tony Scott, this one's a convoluted but propulsive action flick that follows Redford as a retired CIA operative who's sent into China to rescue a younger recruit played by none other than his next generation replacement, a Fight Club-era Brad Pitt.
Is what follows a tacit endorsement of the infamous company?
Yes, okay, it's basically an ad for the CIA, but this tense thriller is also cleverly scripted and its tight, twisty action never gives the audience a moment to breathe. Also, the interplay between two generations of good old boy all American heroes is too good to pass on.